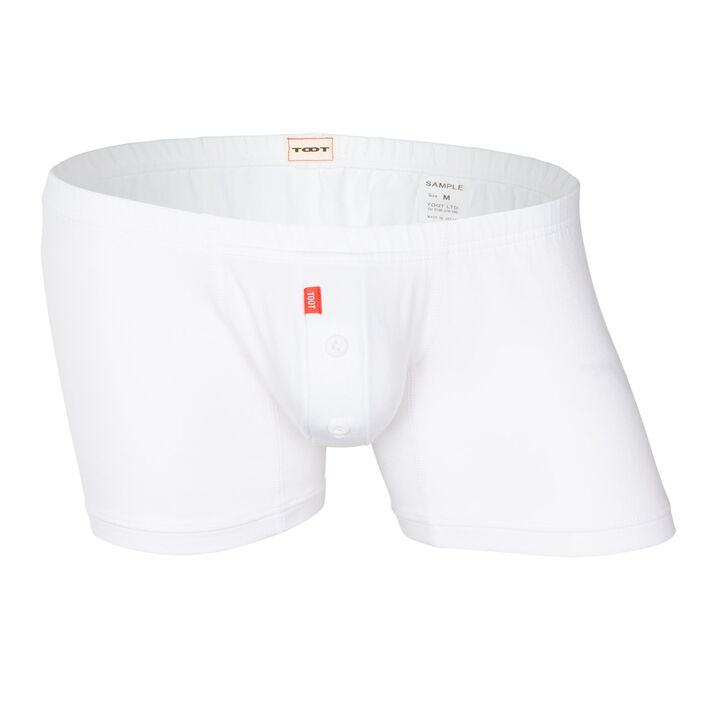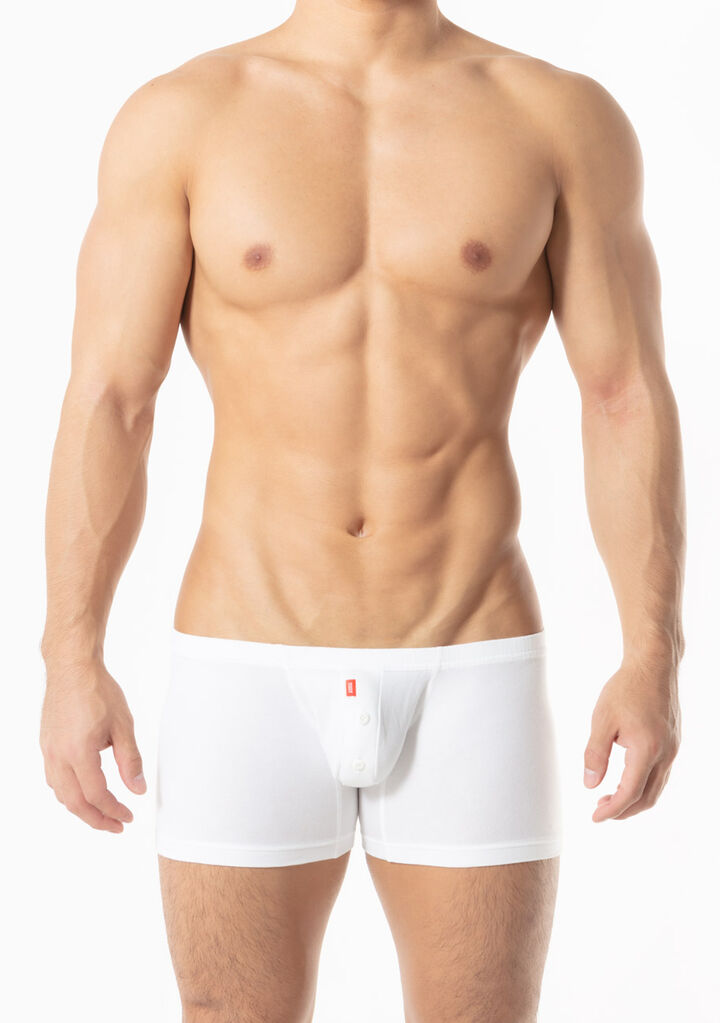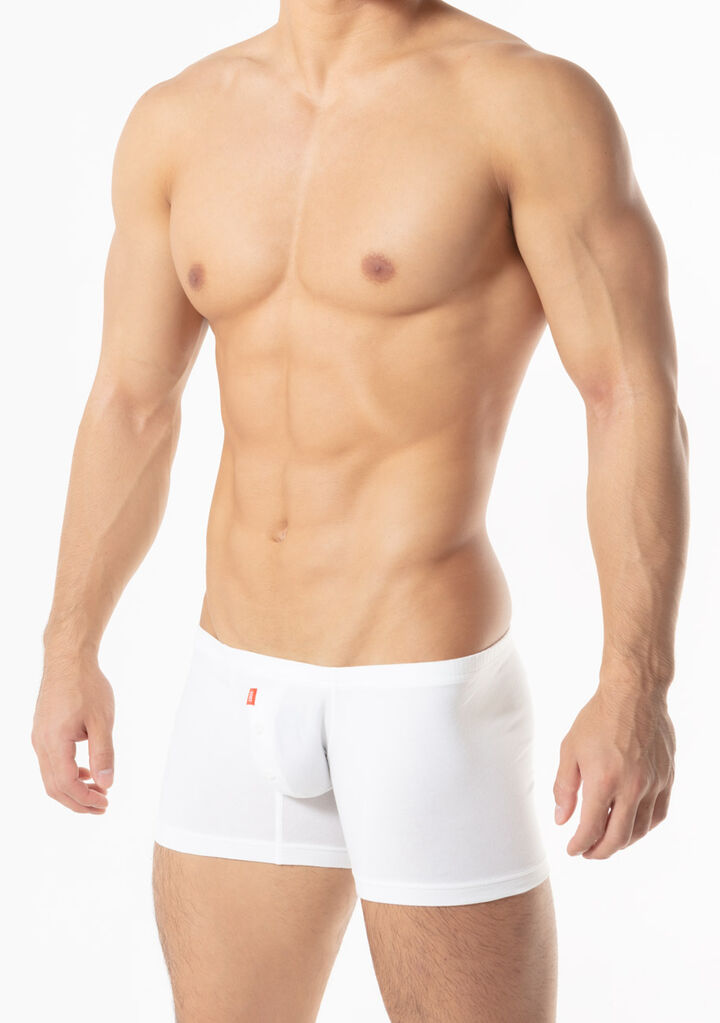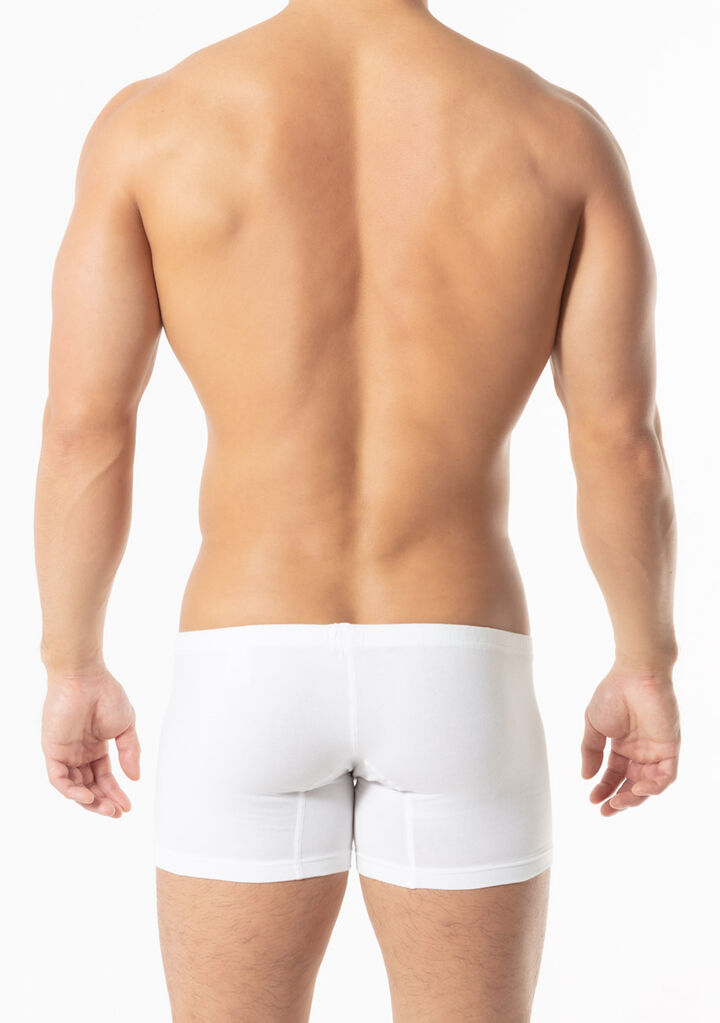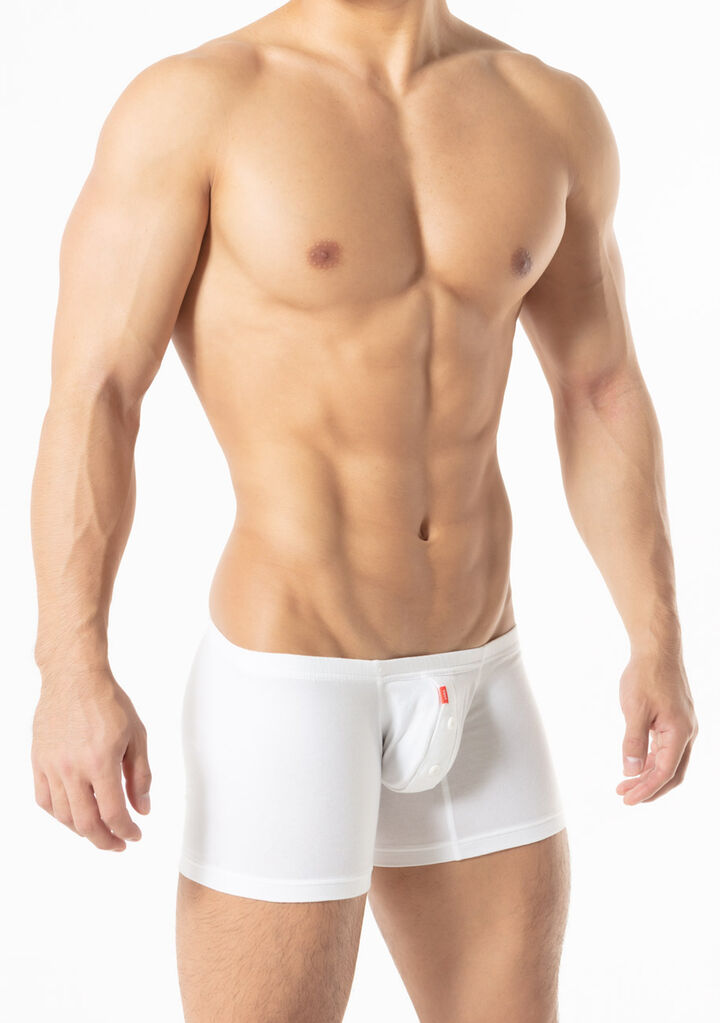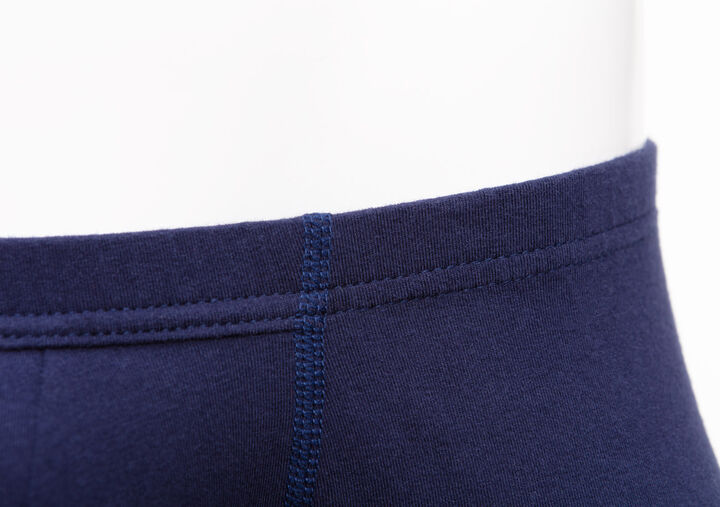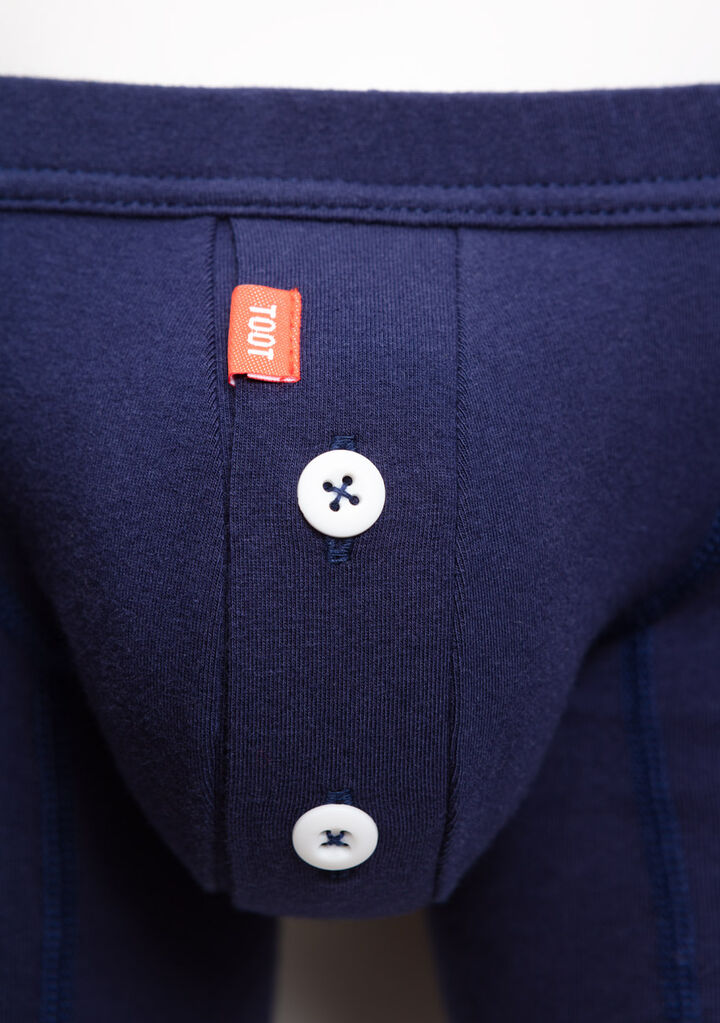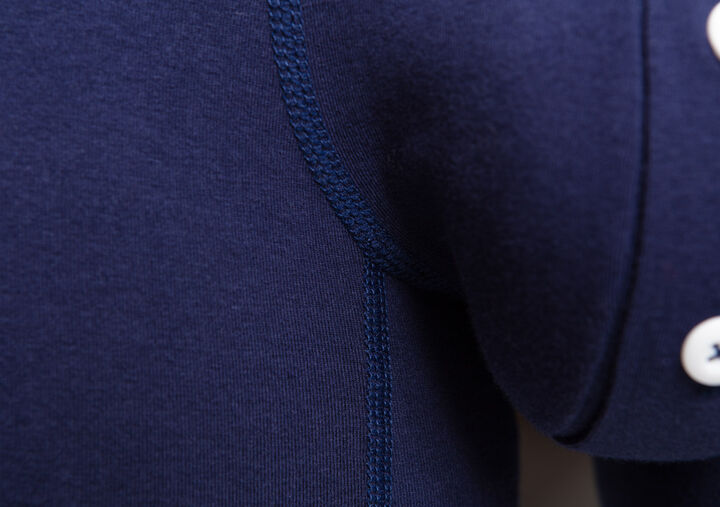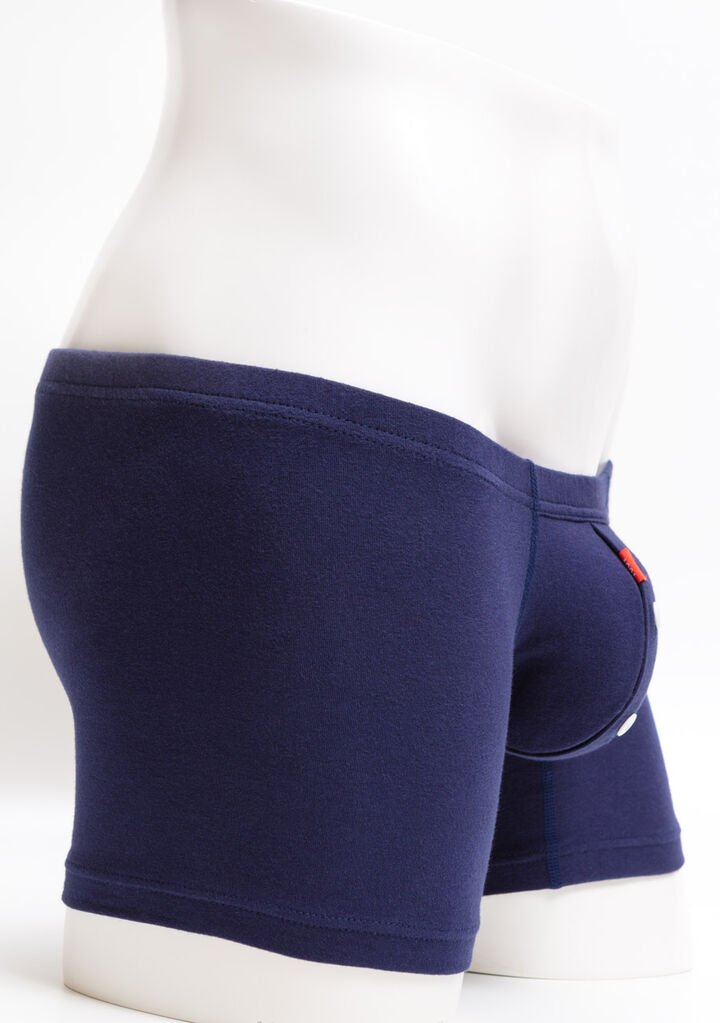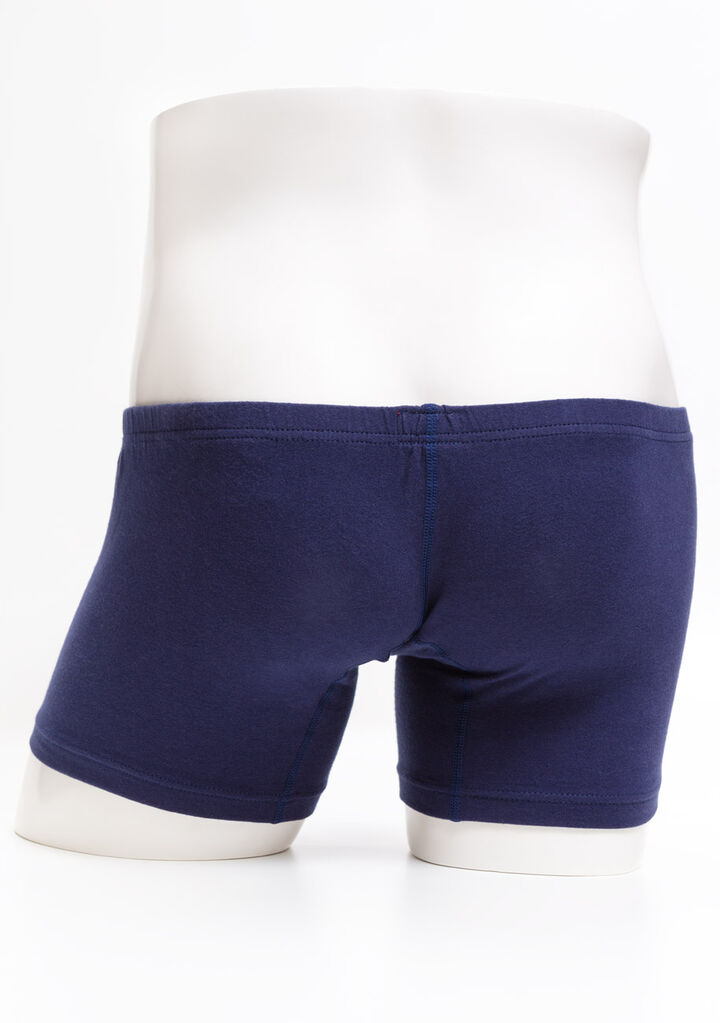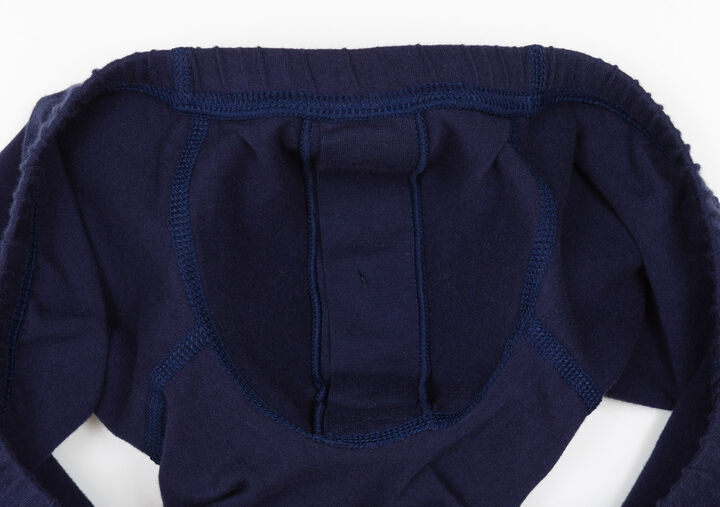 Cotton Long Boxer
【Design & Function】
These long boxer shorts are made from TOOT's original cotton stretch material. Since the rubber waistband is also wrapped in cotton fabric, this boxer has the gentle natural touch on every area. The frontal cup opens at the front and uses silicone buttons. With a minimal design, you can choose from 4 colors. By making the rise of the front lower, it has a silhouette that matches various body shapes.

【Attention】
* Use laundry net when machine-wash.
* Use mild laundry detergent which does not contain fluorescent brightening agent.
* As dark-colored products might lose its color, we recommend to wash it by itself.
* Please fix a shape of the products and dry them out of direct sunlight after a removal of water.
* Do not tumble dry.

Made in JAPAN

【Composition】
Cotton 95%/ Polyurethane 5%

Model size: M
(Length 175cm/ Weight 80kg/ Hip 98cm)

S size: Hip 82-89cm (68-76cm waist)
M size: Hip 88-95cm (76-84cm waist)
L size: Hip 94-101cm (84-94cm waist)
XL Size: Hip 100-108cm (94-104cm waist)
* 1cm = 0.39inch

* We recommend that you select the item based on the size of your hip, rather than your waist, as the measure around your hip determines how comfortably the underwear will fit.