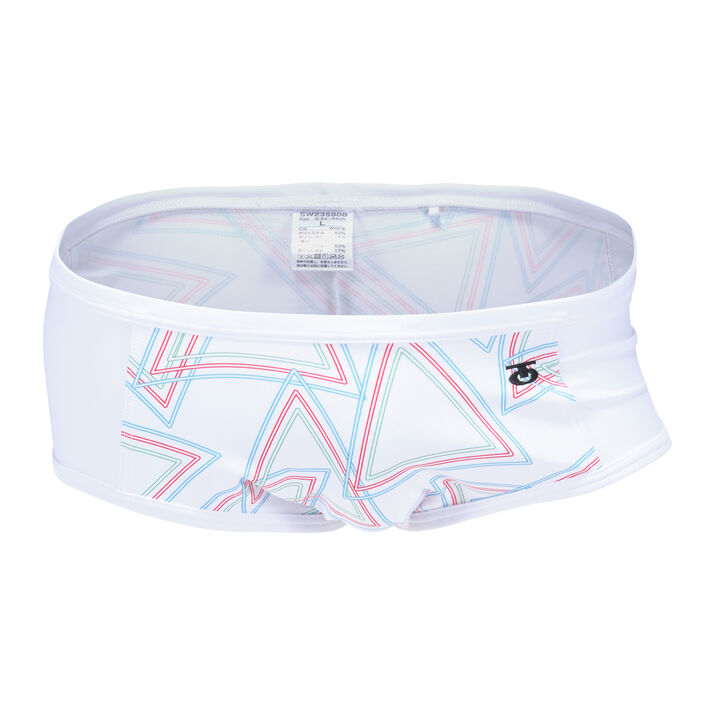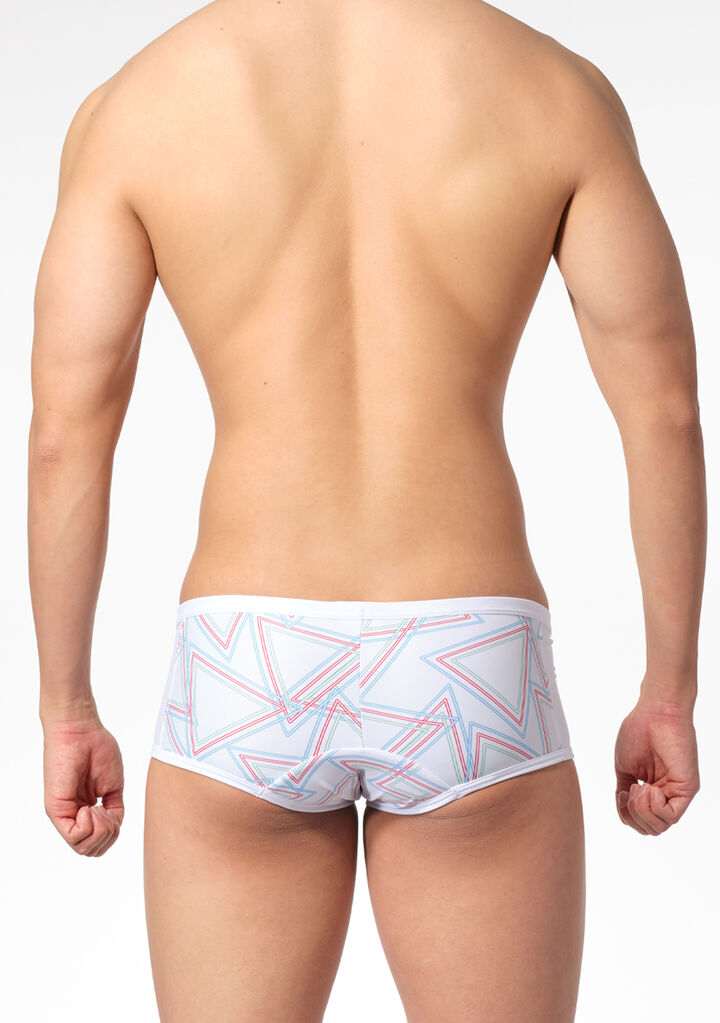 Triangle Line Swim Boxer
【Design & Function】
The "Triangle Line Swim Boxer" is brought from our swimwear collection feature a summery impact with a graphic design inspired by the neon lights that color techno parties.
The body part of the item is made of a fabric that can be worn during fitness activities and has a lining at the front inside to prevent transparency. Also has a drawstring around the waist so that it can be adjusted to your preference.
3 colors available in White, Red, and Blue. They create a bright look at the swimming pool or at the beach.
You may also like them in bikini style.

【Attention】
* As dark-colored products might lose its color, we recommend to wash it by itself.
* Please fix a shape of the products and dry them out of direct sunlight after a removal of water.
* Please avoid tumble dry.

Made in JAPAN

【Composition】
Polyester 82%/ Polyurethane 18%

(Lining)
Red / Blue
Polyester 100%

White
Polyester 83%/ Polyurethane 17%

Model size: M
(Length 180cm/ Weight 73kg/Hip 98cm)

Size Chart:
S size: Hip 82-89cm (68-76cm waist)
M size: Hip 88-95cm (76-84cm waist)
L size: Hip 94-101cm (84-94cm waist)
XL Size: Hip 100-108cm (94-104cm waist)
* 1cm = 0.39inch

* We recommend that you select the item based on the size of your hip, rather than your waist, as the measure around your hip determines how comfortably the underwear will fit.