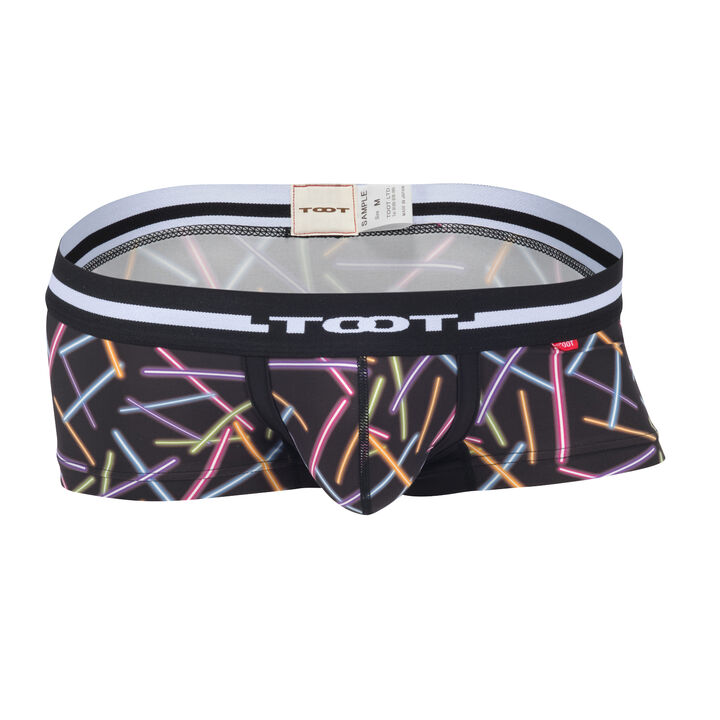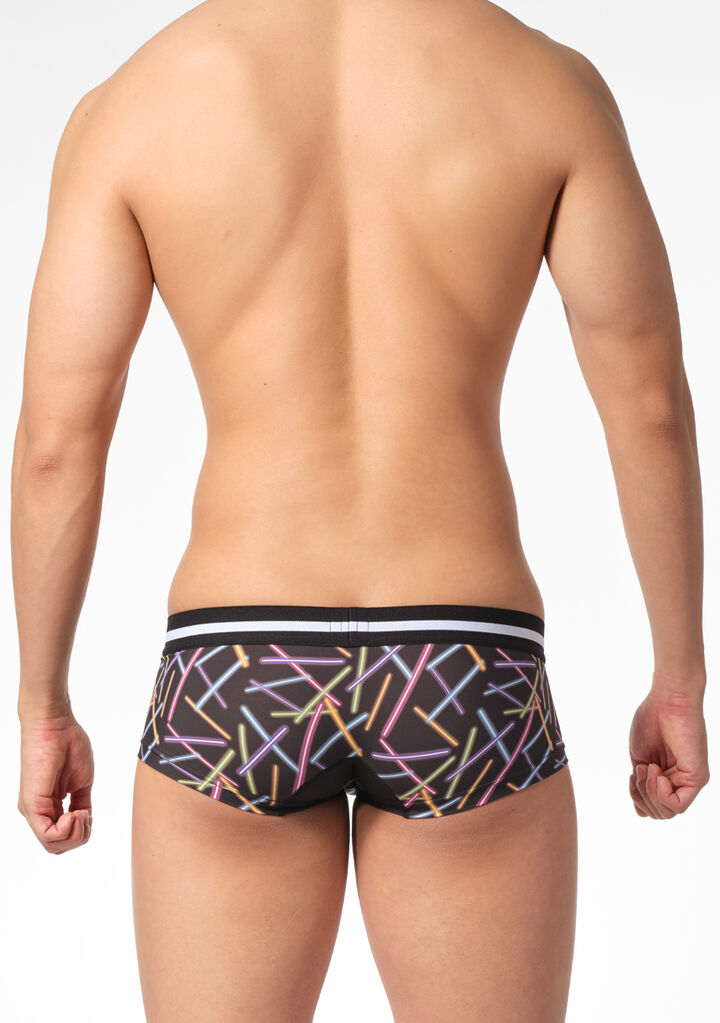 Neon Print NANO
【Design & Function】
"Neon Print NANO" boxers are made of TOOT's original 8way nylon material that stretches in all directions and does not interfere with your body performance. Its peach skin-like texture is comfortable to the touch. The print, inspired by this season's theme of "TECHNO," is reminiscent of the colorful rays of light emitted by neon lights. The hyperactive mood of laser beams makes this a perfect piece for the summer season.
Available in 3 colors: Red, Blue, and Black with clear neon colors.
Also available in Thong style.

【Attention】
* Use laundry net when machine-wash.
* Use mild laundry detergent which does not contain fluorescent brightening agent.
* As dark-colored products might lose its color, we recommend to wash it by itself.
* Please fix a shape of the products and dry them out of direct sunlight after a removal of water.
* As changes in color and losses of color might be happen, please be careful with strong direct sunlight.
* Do not tumble dry.
* As delicate materials are used for the products, please be careful with frictions and clawing.

Made in JAPAN

【Composition】
Nylon 72% / Polyurethane 28%

(Waist band)
Red / Blue
Polyester 78% / Nylon 11% / Polyurethane 10% / Rayon 1%

Black
Polyester 49% / Nylon 40% / Polyurethane 10% / Rayon 1%

Model size: M
(Length 180cm/ Weight 73kg/Hip 98cm)

Size Chart:
S size: Hip 82-89cm (68-76cm waist)
M size: Hip 88-95cm (76-84cm waist)
L size: Hip 94-101cm (84-94cm waist)
XL Size: Hip 100-108cm (94-104cm waist)
XXL Size: Hip 107-115cm (100-110cm waist)
* 1cm = 0.39inch

* We recommend that you select the item based on the size of your hip, rather than your waist, as the measure around your hip determines how comfortably the underwear will fit.