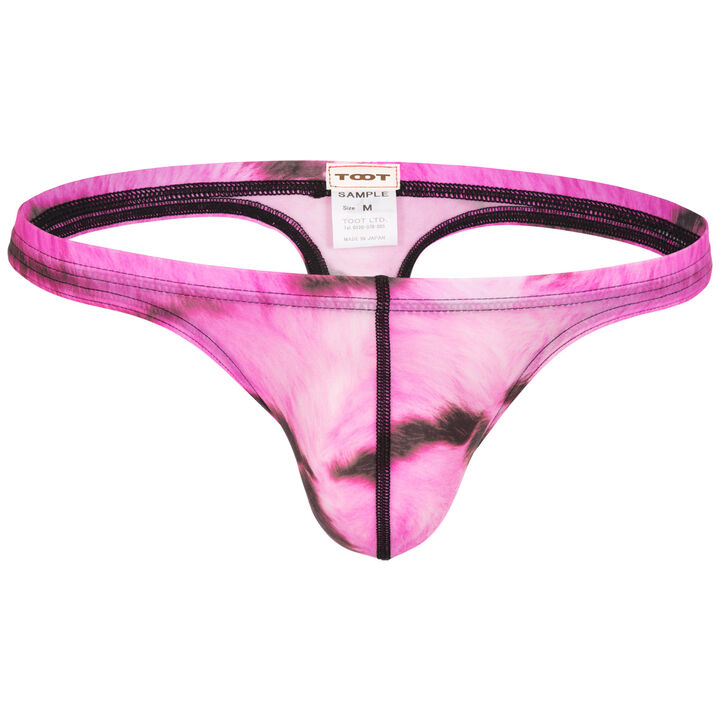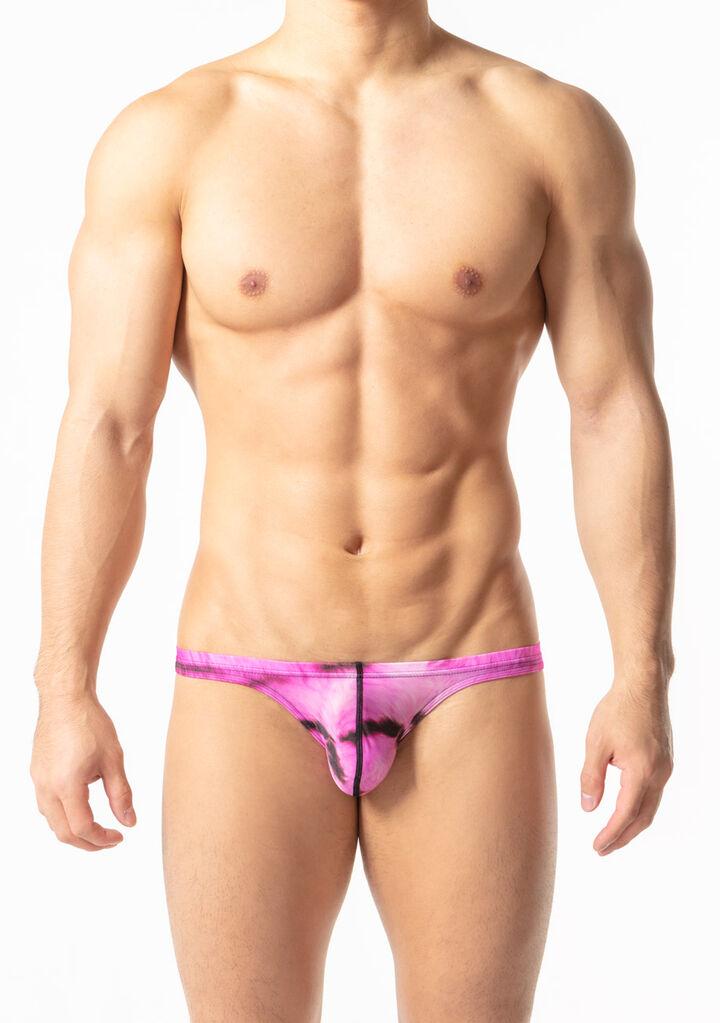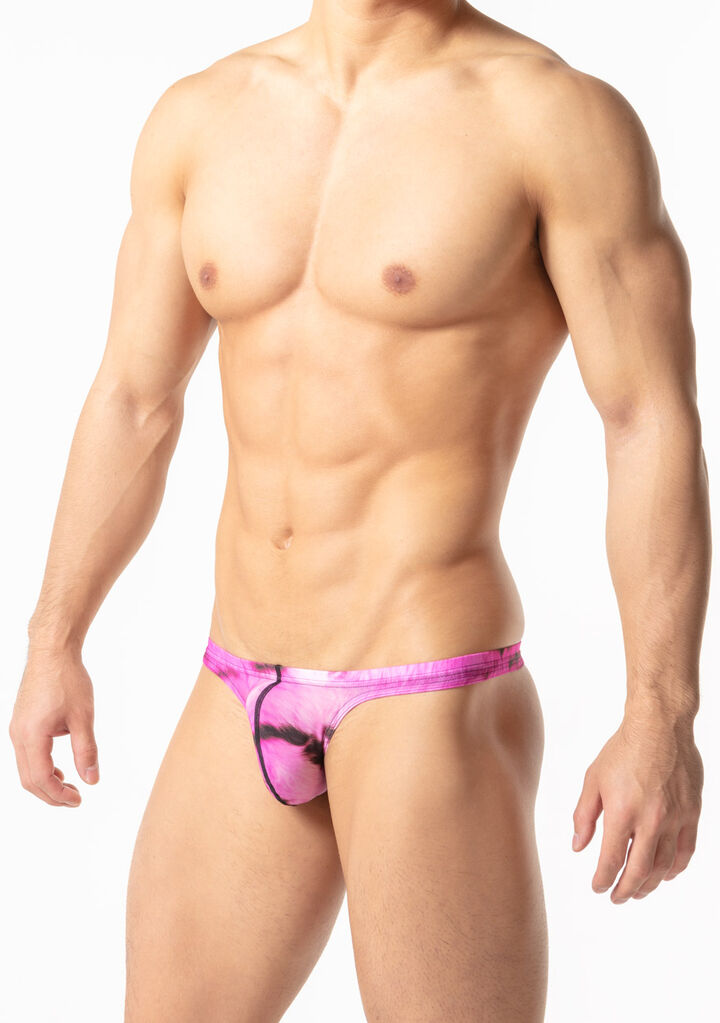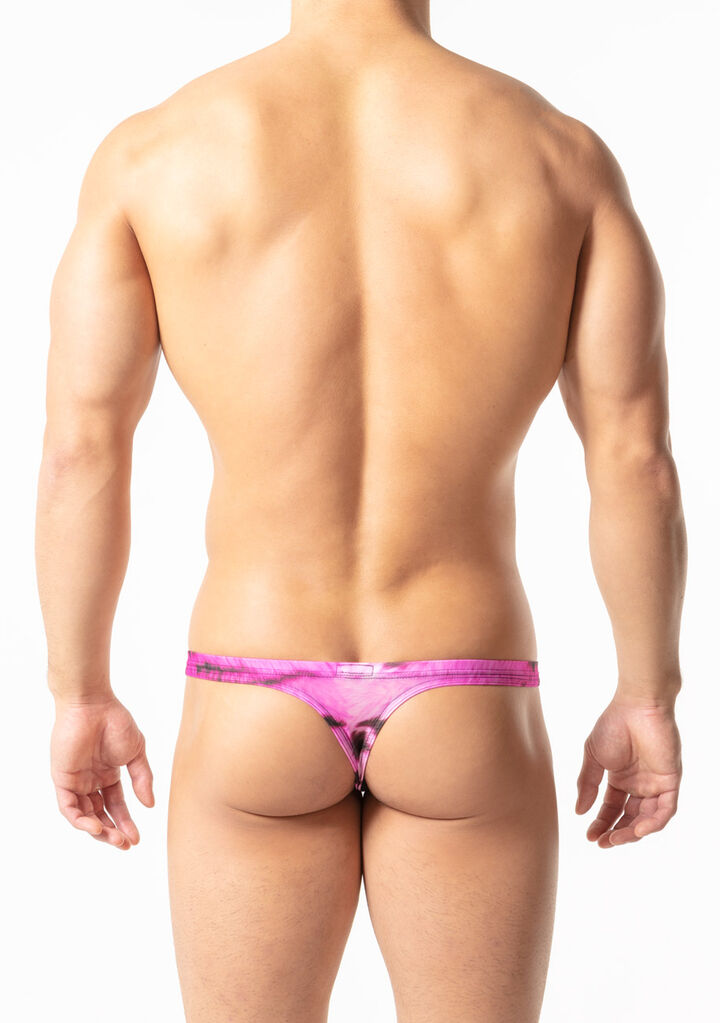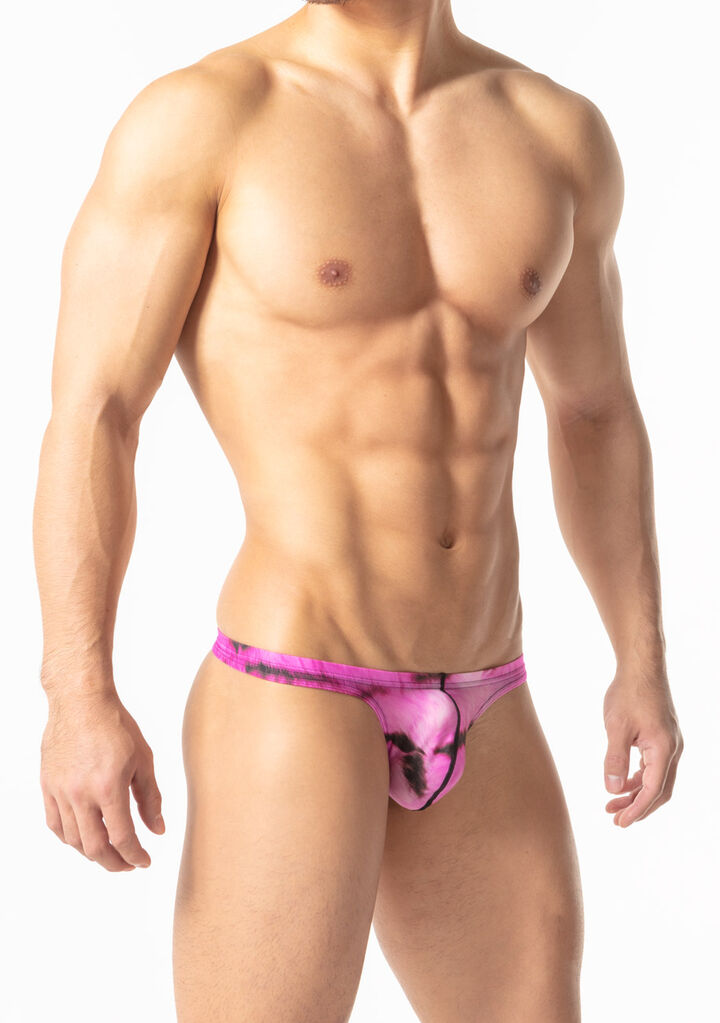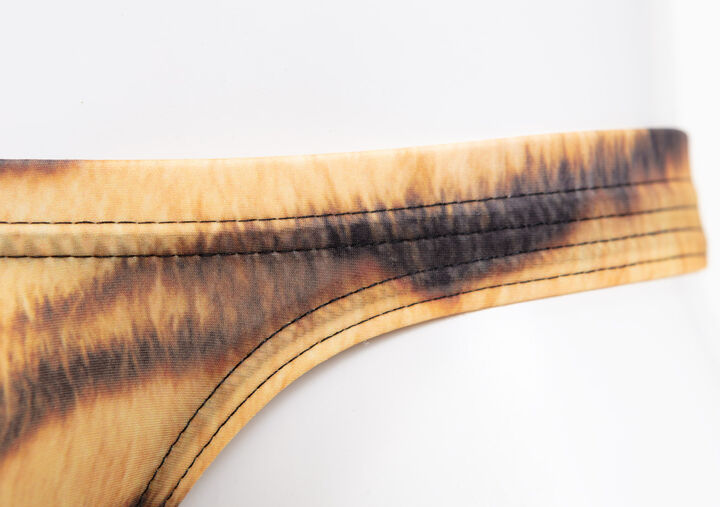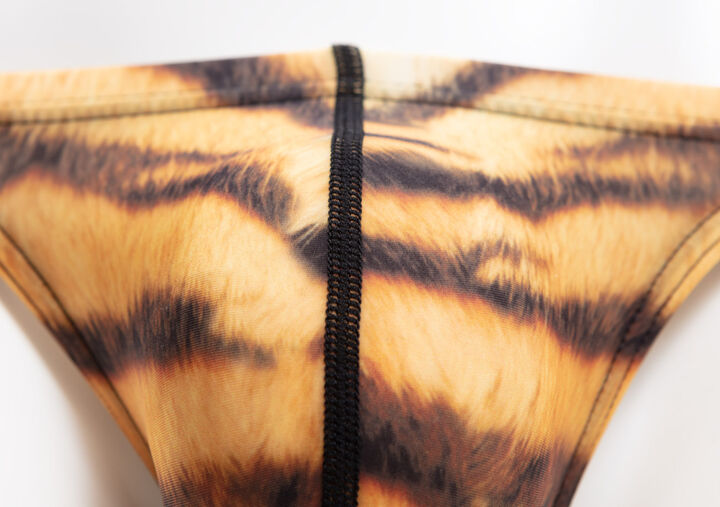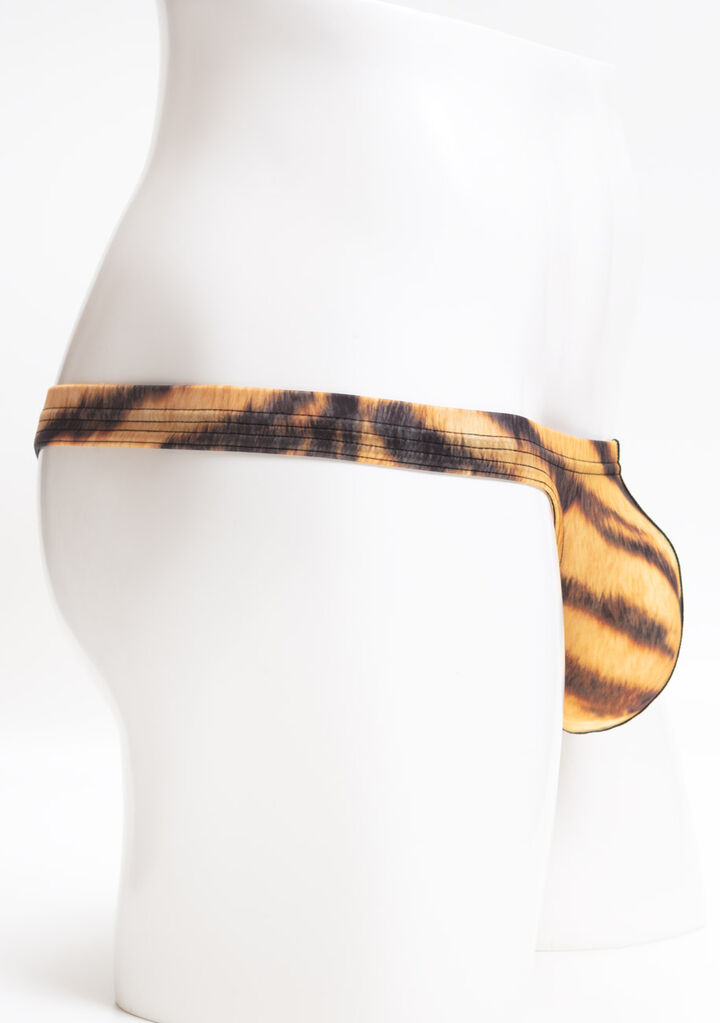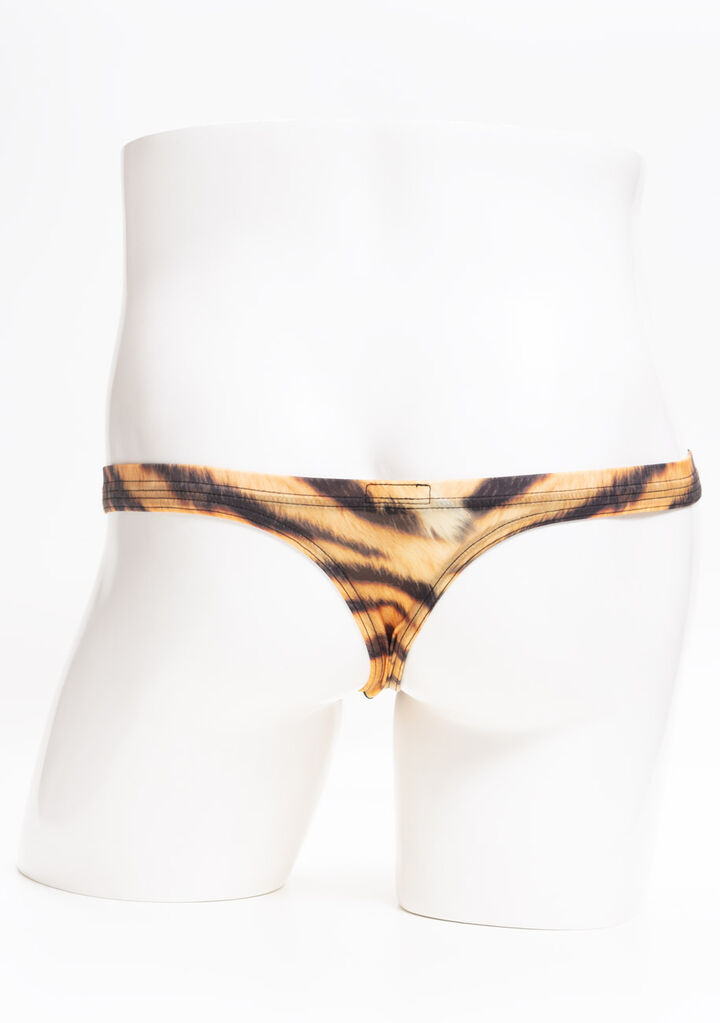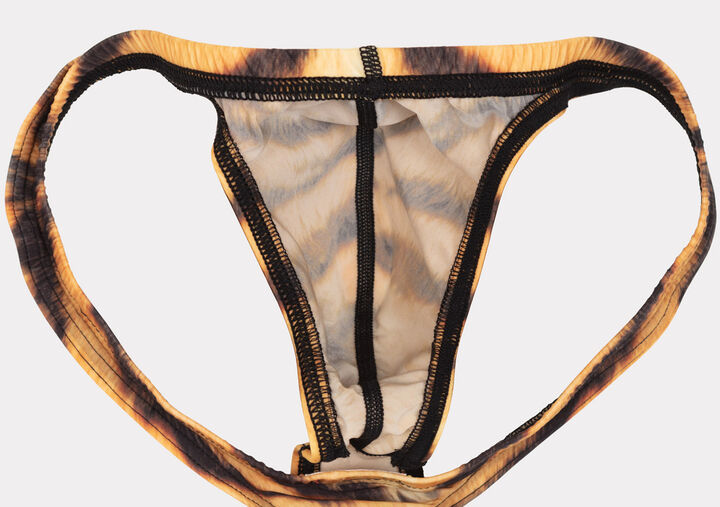 TIGER Pattern Thong
【Design & Function】
Among TOOT's wide variety of designs, the Chinese zodiac model has gained a great deal of popularity every year, and here released is its minimal thongs. A finely-detailed tiger pattern is printed on the highly elastic nylon fabric as a tiger motif for the Chinese zodiac of the year 2022. The waistband is wrapped within the fabric and sewn onto the body so the entire product shows the tiger pattern. The flat-seamer stitching has a comfortable feel and it looks and feels as if it's part of the product.

【Attention】
* Use laundry net when machine-wash.
* Use mild laundry detergent which does not contain fluorescent brightening agent.
* As dark-colored products might lose its color, we recommend to wash it by itself.
* Please fix a shape of the products and dry them out of direct sunlight after a removal of water.
* As changes in color and losses of color might be happen, please be careful with strong direct sunlight.
* Do not tumble dry.
* As delicate materials are used for the products, please be careful with frictions and clawing.

Made in JAPAN

【Composition】
Nylon 73%/ Polyurethane 27%

Model size: M
(Length 175cm/ Weight 80kg/Hip 98cm)

Size Chart:
S size: Hip 82-89cm (68-76cm waist)
M size: Hip 88-95cm (76-84cm waist)
L size: Hip 94-101cm (84-94cm waist)
XL Size: Hip 100-108cm (94-104cm waist)
* 1cm = 0.39inch

* We recommend that you select the item based on the size of your hip, rather than your waist, as the measure around your hip determines how comfortably the underwear will fit.