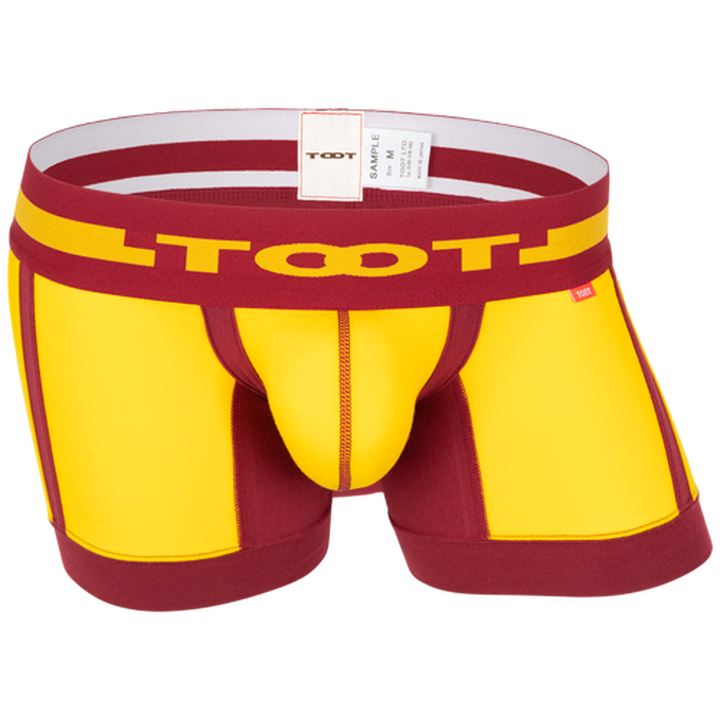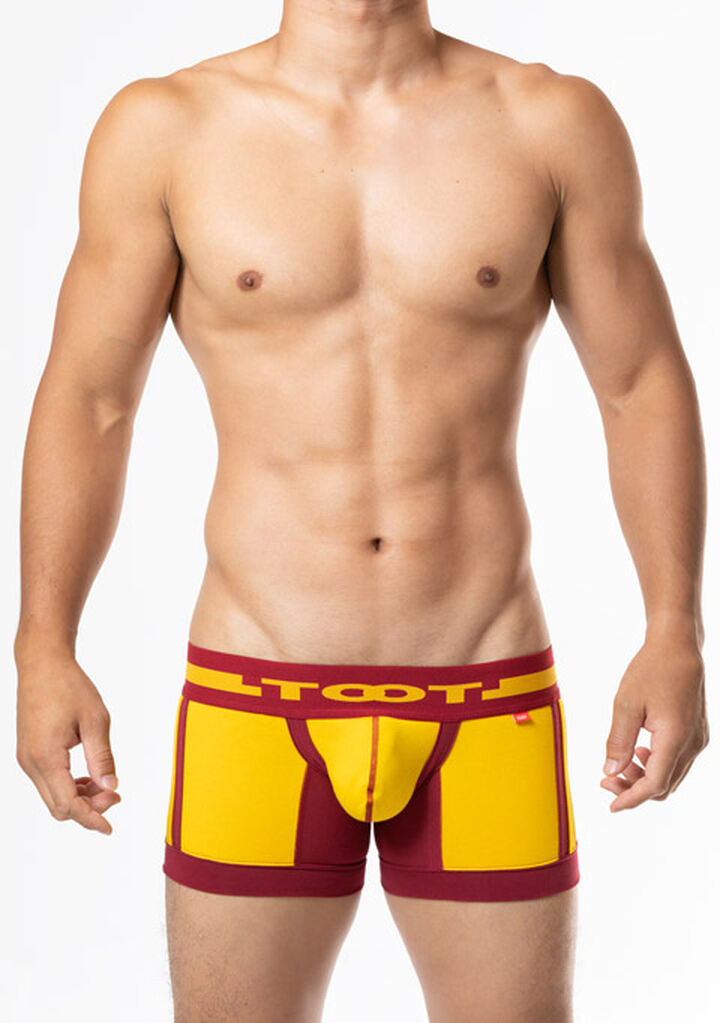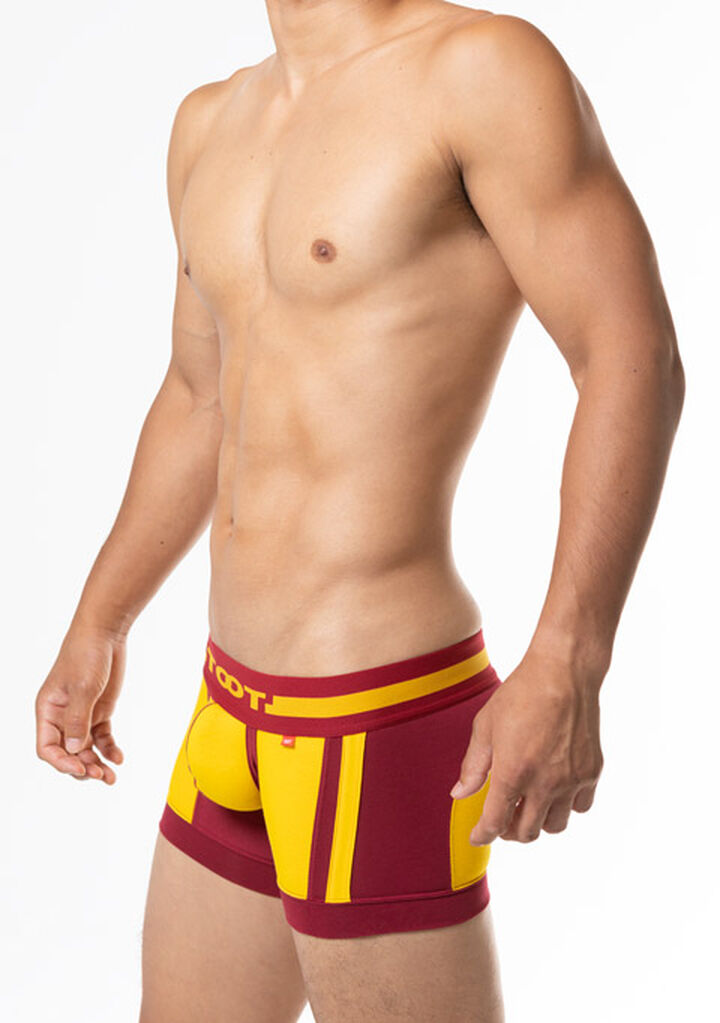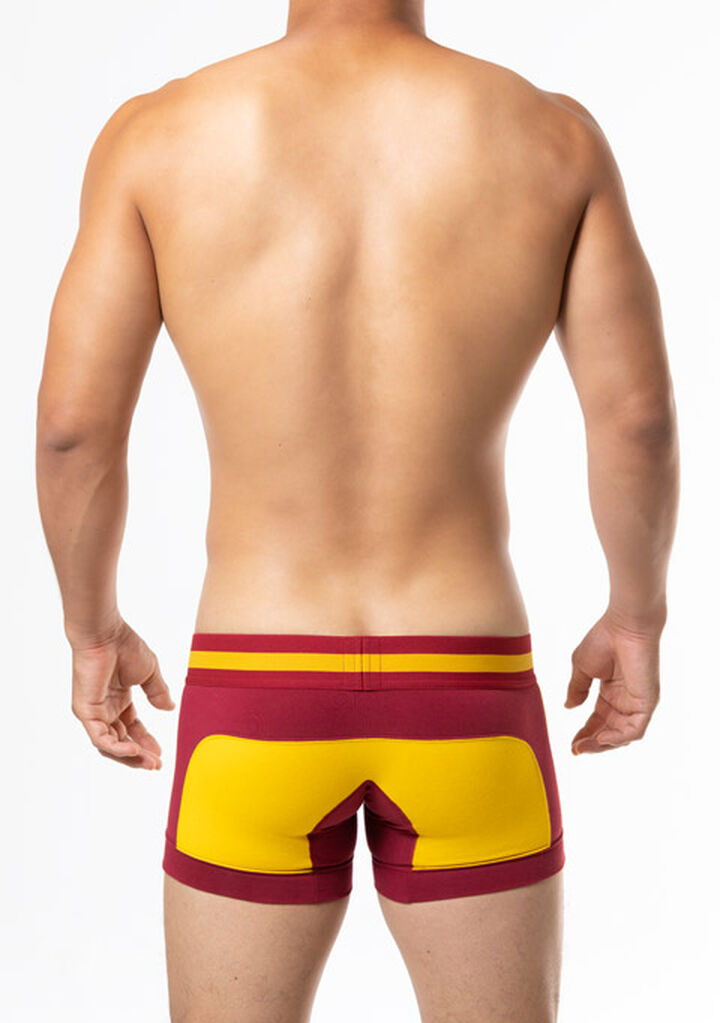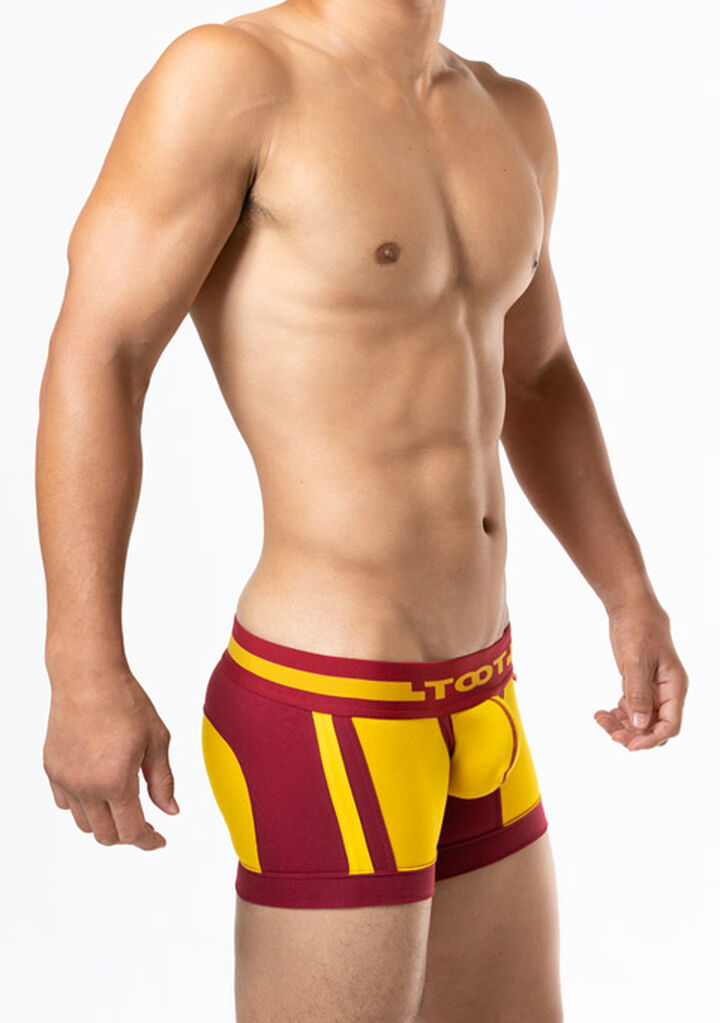 Double Line Short Boxer
【Design & Function】
This sporty short boxer has lines on both sides. These longer leg length down your thighs and is perfect for people who have issues with thigh chafing. The 50mm wide waistband and 30mm wide leg hem binders will make your waist and thighs look more muscular. The elastic cotton fabric allows you to move easily when you wear it for regular activities as well as for sports. The part where the yoke - which extends all the way along the hips - switches are sewn by the double needle locking stitch, so the touch of these parts is flat on your skin while the stitches will create a softly rounded surface on the outside, giving it a nice accent. Choose your favorite color from the variation, which is motifed from college colors.

【Attention】
* Please wash the products with net.
* When wash, use mild laundry detergent which does not contain fluorescent brightening agent.
* As dark-colored products might lose its color, we recommend to wash it by itself.
* Please fix a shape of the products and dry them out of direct sunlight after a removal of water.
* Please avoid tumble dry.

Made in JAPAN

[Composition]
Cotton 92%/ Polyurethane 8%
(Waist band)
darkred, darkblue
Nylon 72%/ Polyester 20%/ Polyurethane 8%
darkgreen
Nylon 55%/ Polyester 38%/ Polyurethane 7%

Model size: M
(Height 176cm/ Weight 72kg/Hip 95cm)

S size: Hip 82-89cm (68-76cm waist)
M size: Hip 88-95cm (76-84cm waist)
L size: Hip 94-101cm (84-94cm waist)
XL Size: Hip 100-108cm (94-104cm waist)
* 1cm = 0.39inch

* To wear comfortable, we recommend you to select by the size of your actually measured HIP SIZE, rather than waist size.