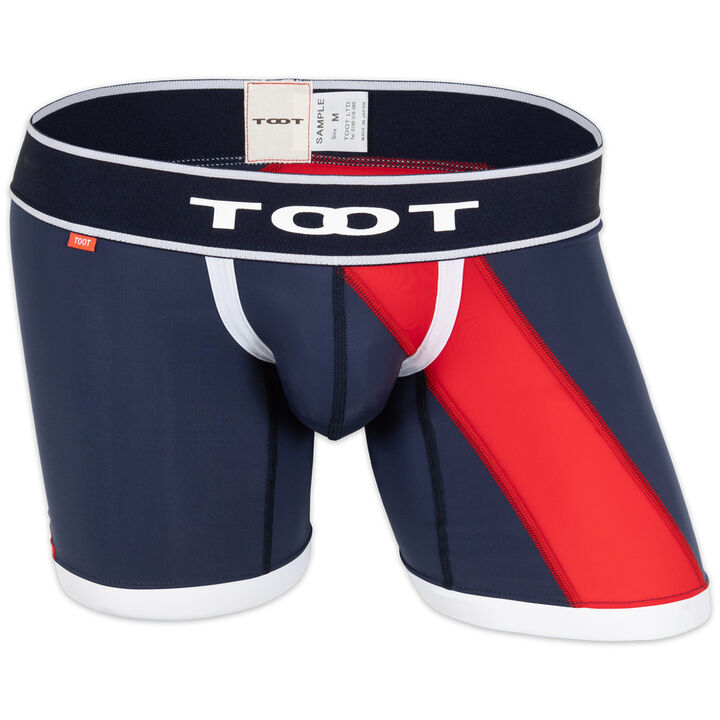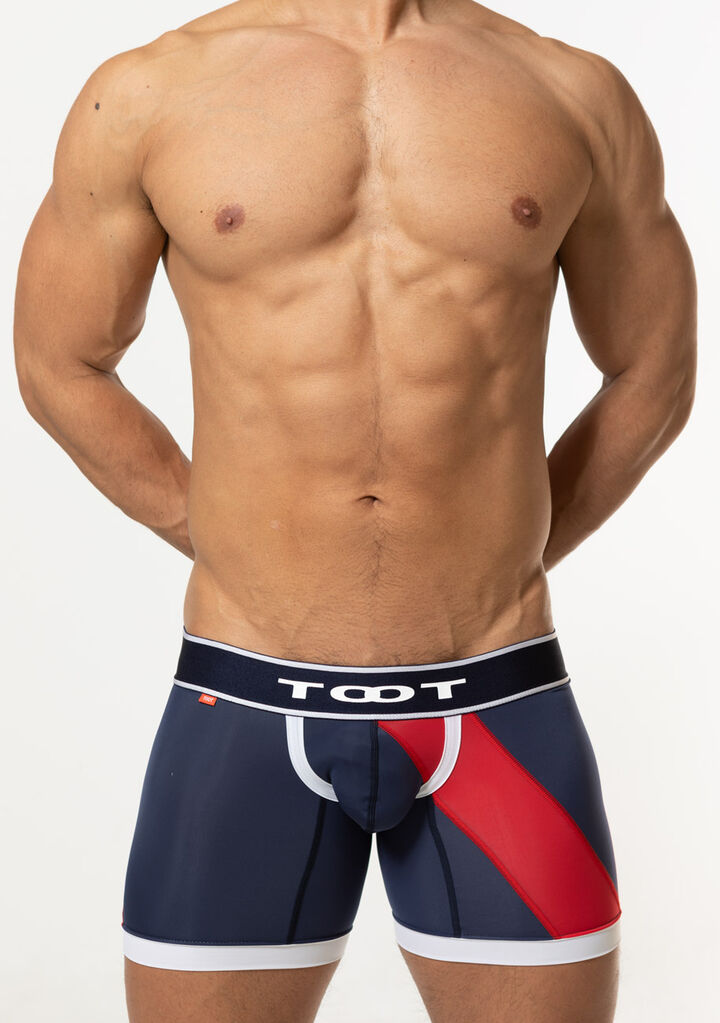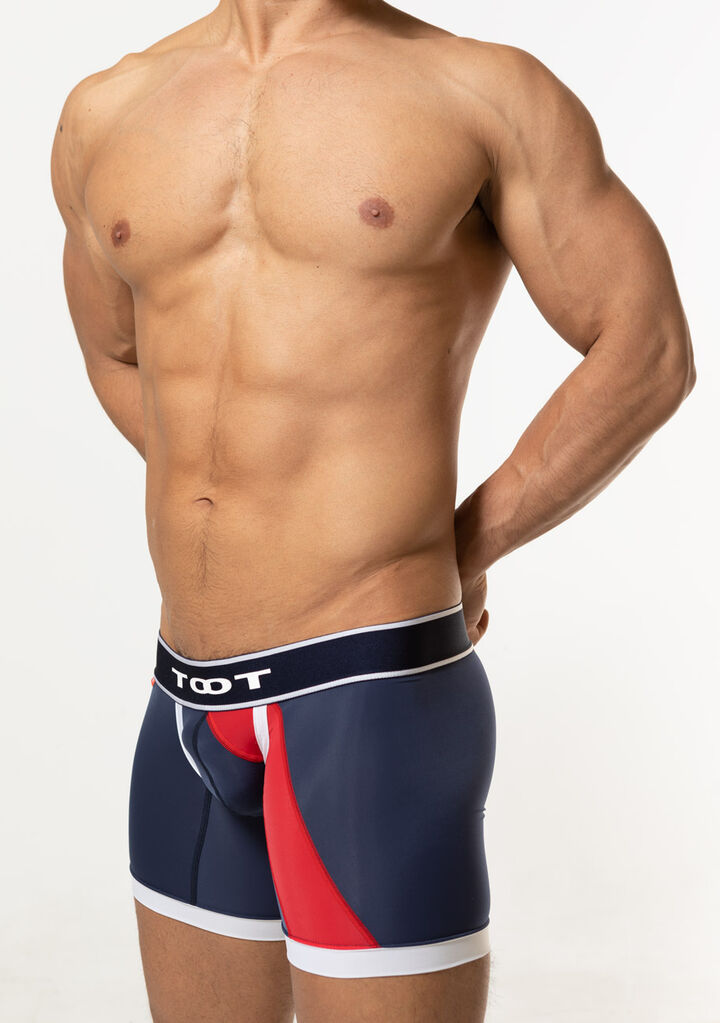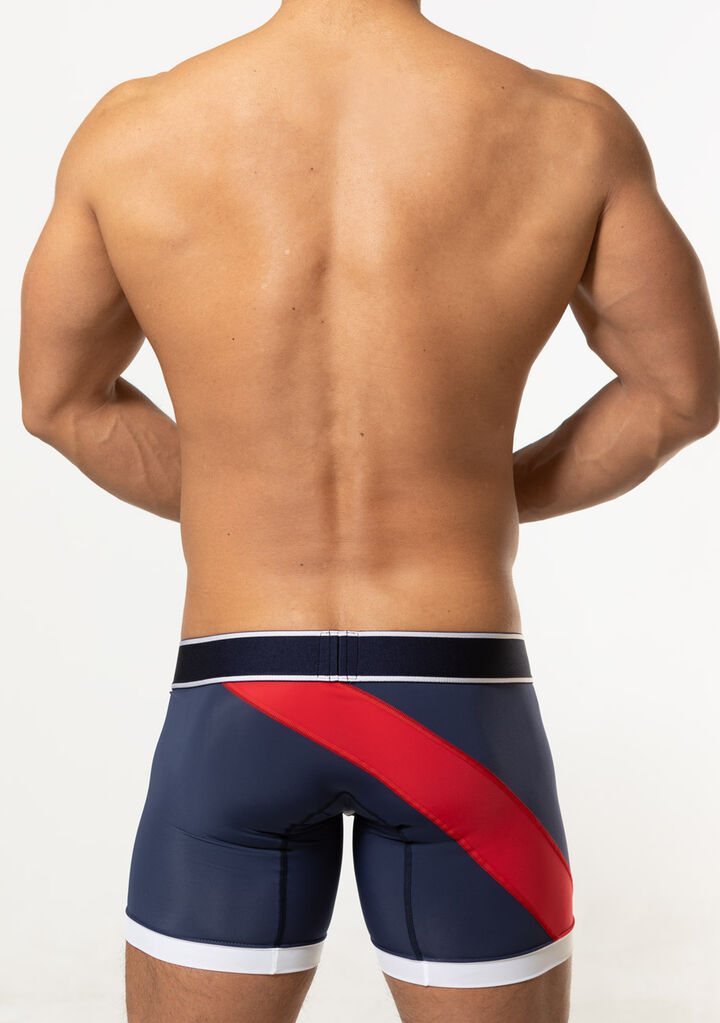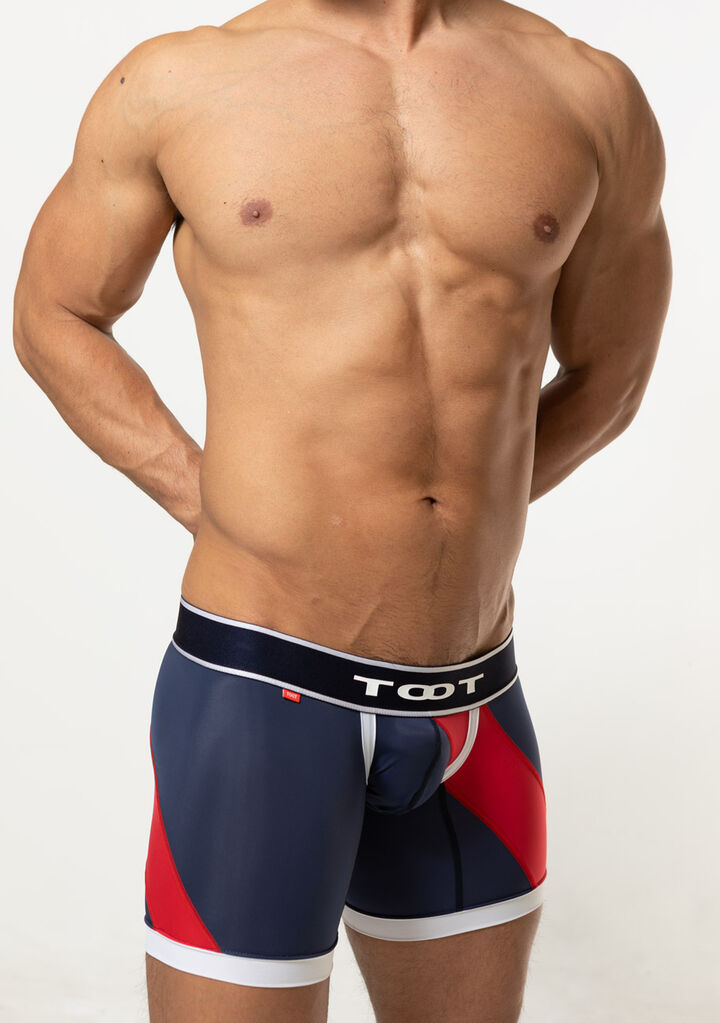 Red Slash Long Boxer
【Design & Function】
Eye-catching long boxer briefs with a bold slash line along the front and back. This Nylon fabric that is elastic and gentle on skin eliminates the issue of chafing during sports for men. The thick elastic waistband appears strong around the waist but is soft against the skin. They provide a perfect fit.

*Green color is available only on the TOOT Official Web Store.
(Also available at certain stores in Taiwan.)

【Attention】
*As changes in color and losses of color might happen, please be careful with strong direct sunlight.
*As dark-colored products might lose its color, we recommend to wash it by itself.
*Please fix a shape of the products and dry them out of direct sunlight after a removal of water.
*Please wash the products with net.
*Please avoid tumble dry.
*As delicate materials are used for the products, please be careful with frictions and clawing.
*There are prints on this product. The prints may crack or fall-off after repetitions of washing and wearing.
*Please do not press by a clothes iron on the prints.

Made in JAPAN

2019-03-19 UP.

[Composition]
Nylon 71%/ Polyurethane 29%

(Waist rubber)
Nylon 57%/ Polyester 35% / Polyurethane 8%

Model size: M
(Height 176cm/ Weight 72kg/Hip 95cm)

S size: Hip 82-89cm (68-76cm waist)
M size: Hip 88-95cm (76-84cm waist)
L size: Hip 94-101cm (84-94cm waist)
XL Size: Hip 100-108cm (94-104cm waist)
* 1cm = 0.39inch

* To wear comfortable, we recommend you to select by the size of your actually measured HIP SIZE, rather than waist size.