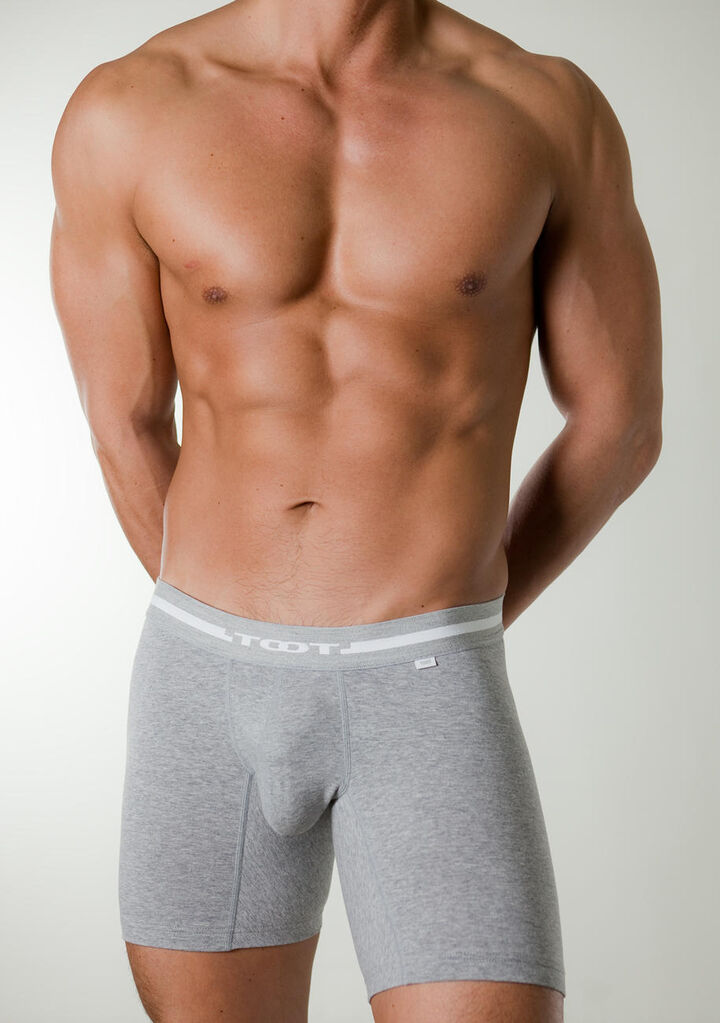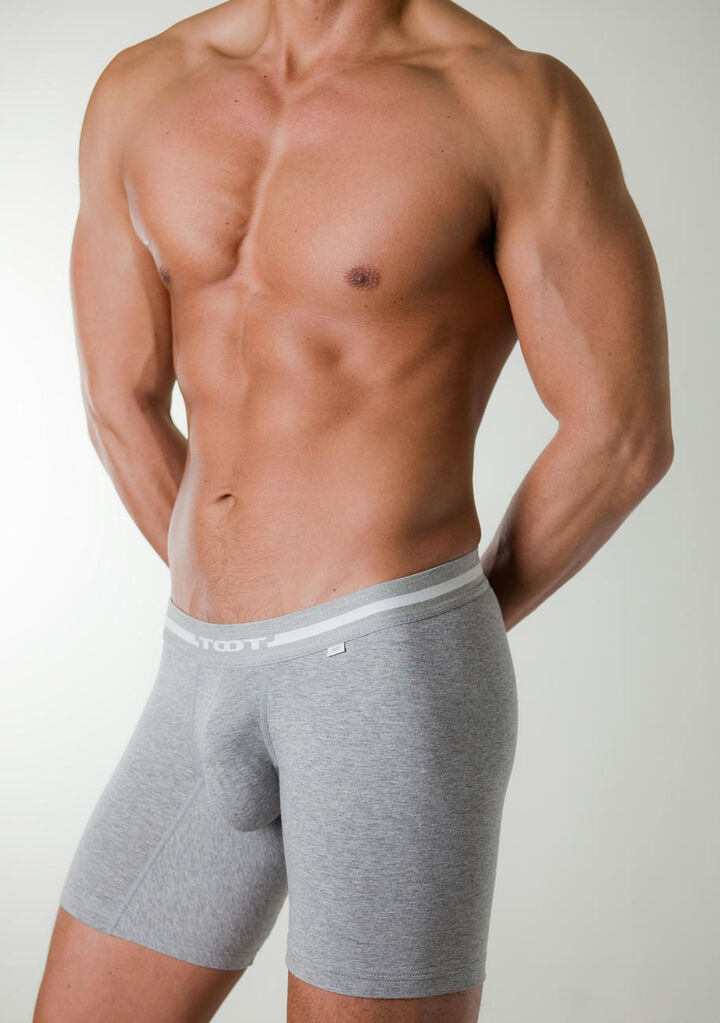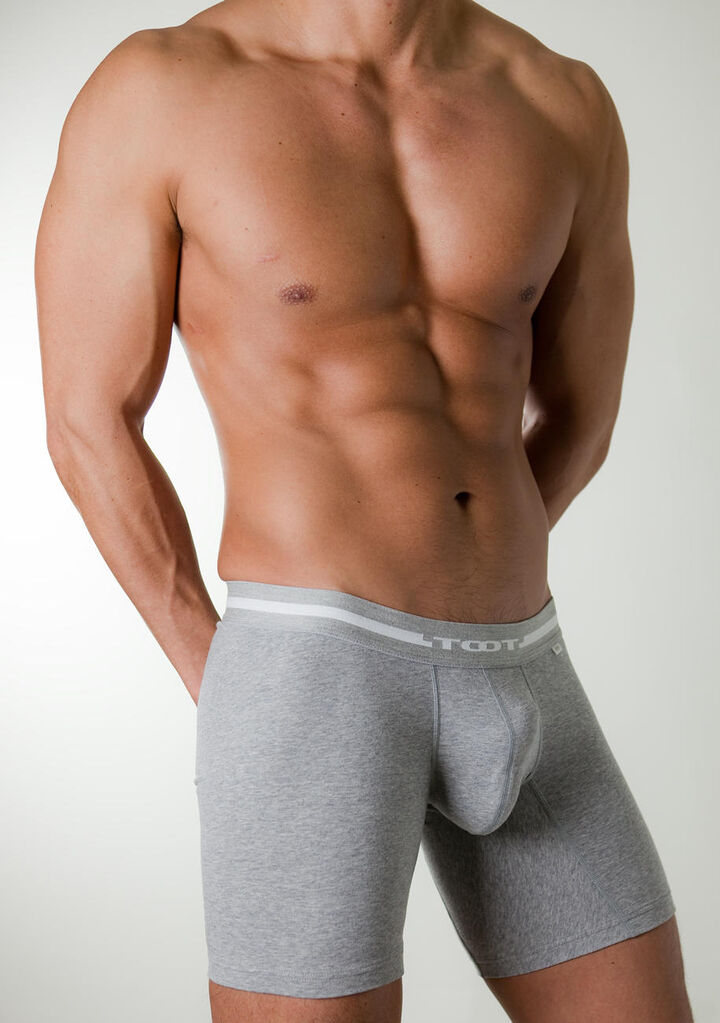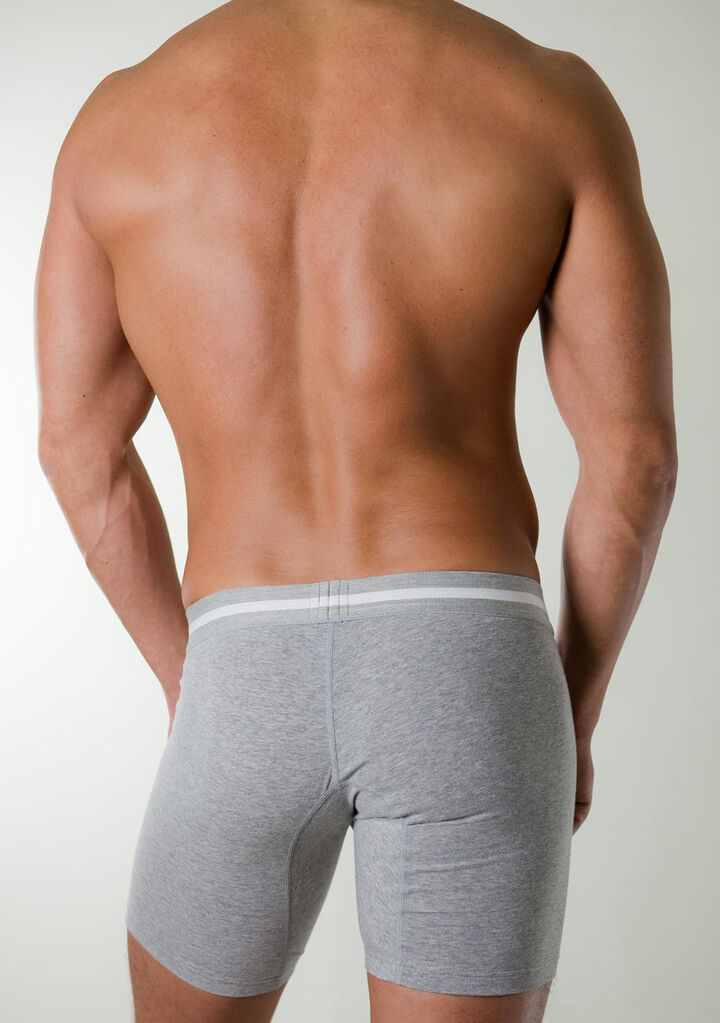 TOOT BASIC - Long boxer
A long boxer short with a simple and minimalist design. Utilizes TOOT's front cup, and features a single color per design, making it easy to match them with your outfits. The affordable price means it is easy to buy enough for daily use.

基本低腰長版四角,TOOT入門版

【Design & Function】
A simple long boxer that you may love to wear everyday. The low-rise silhouette means they won't show if you bend over, and the long legs keep your thighs warm in the cold. We recommend these even if you're the type to worry about chafing.

【Material】
We use our original stretch cotton that boasts excellent breathability and fit.

【Attention】
* Do not tumble dry.

Made in JAPAN

[Composition]
Cotton 92%/Polyurethane 8%

(Waist elastic cord)

White
Polyester 74%/Nylon 11%/Polyurethane 9%/Cotton 6%

Gray
Polyester 62%/Cotton 20%/Nylon 10%/Polyurethane 8%

Black
Polyester 44%/Nylon 40%/Polyurethane 10%/Cotton 6%

Model size: M
(Height 176cm/ Weight 72kg/Hip 95cm)

S size: Hip 82-89cm (68-76cm waist)
M size: Hip 88-95cm (76-84cm waist)
L size: Hip 94-101cm (84-94cm waist)
XL Size: Hip 100-108cm (94-104cm waist)
* 1cm = 0.39inch

* To wear comfortable, we recommend you to select by the size of your actually measured HIP SIZE, rather than waist size.