CREATION JOURNEY/ MARCHE BAG_COW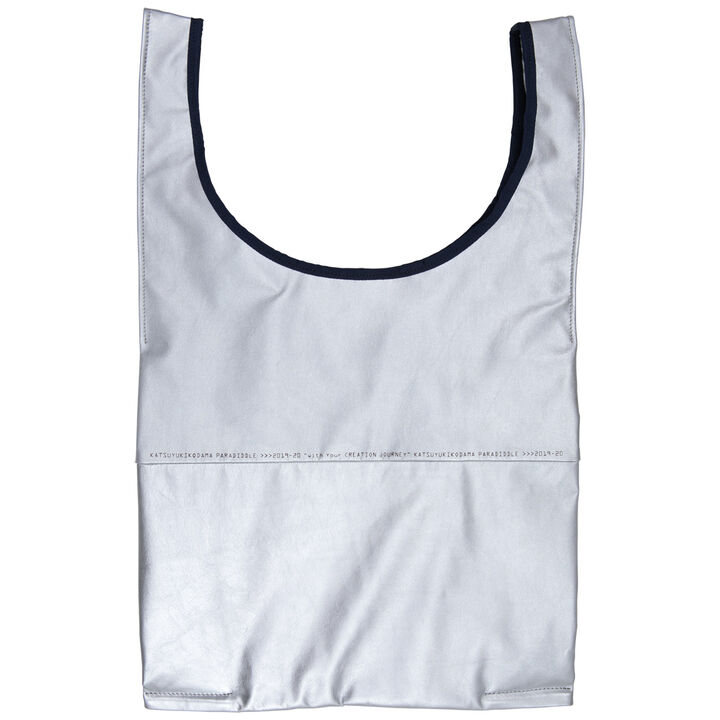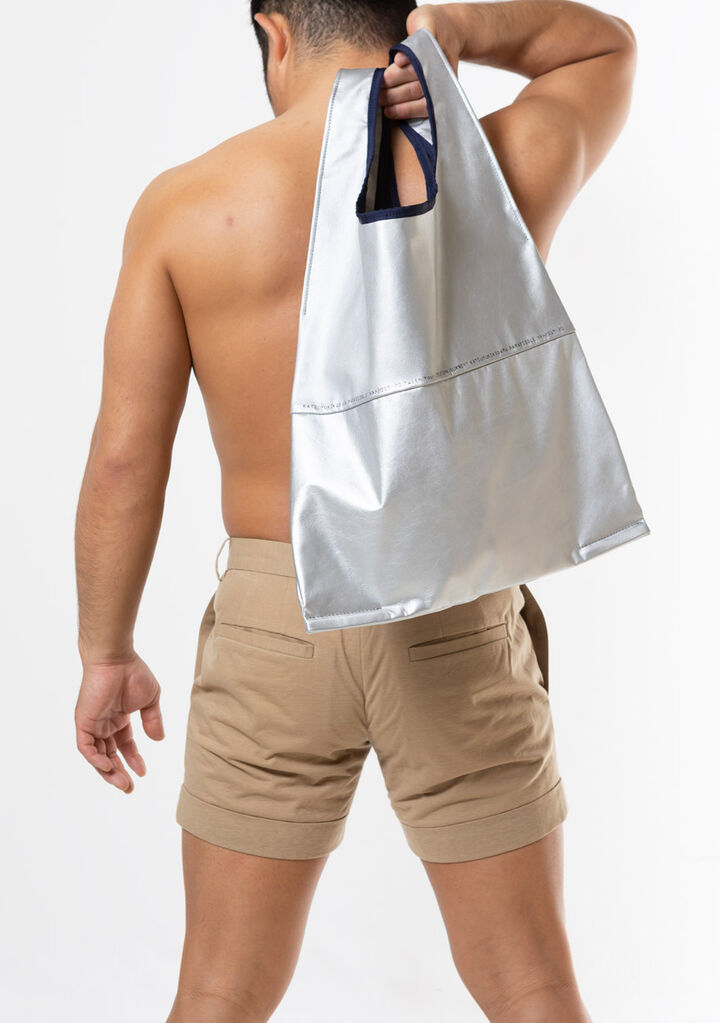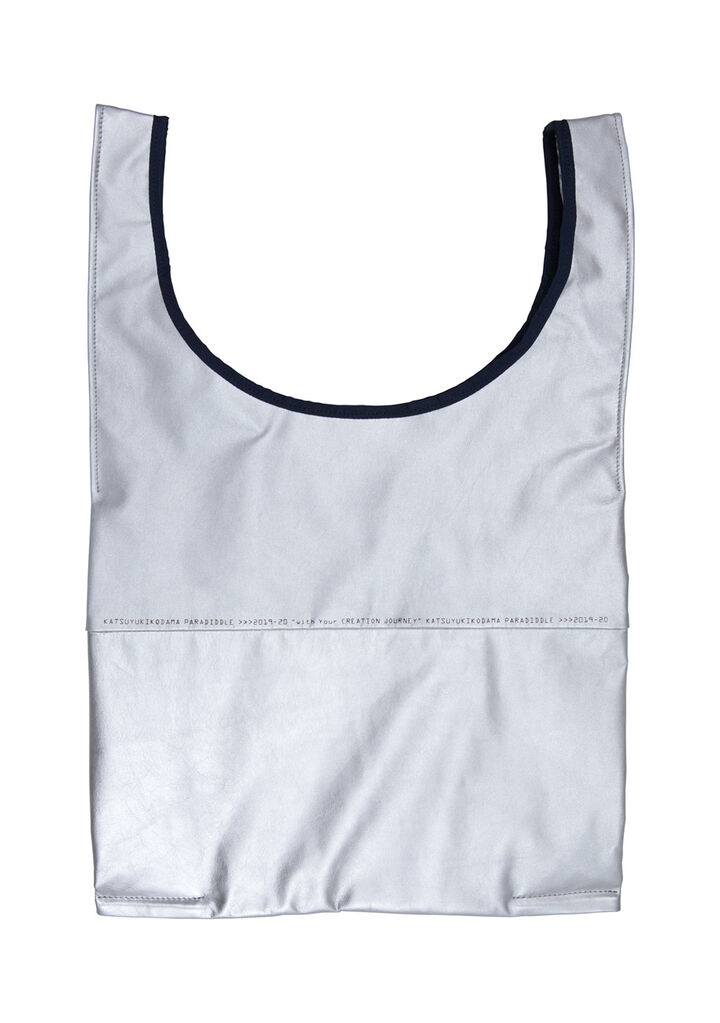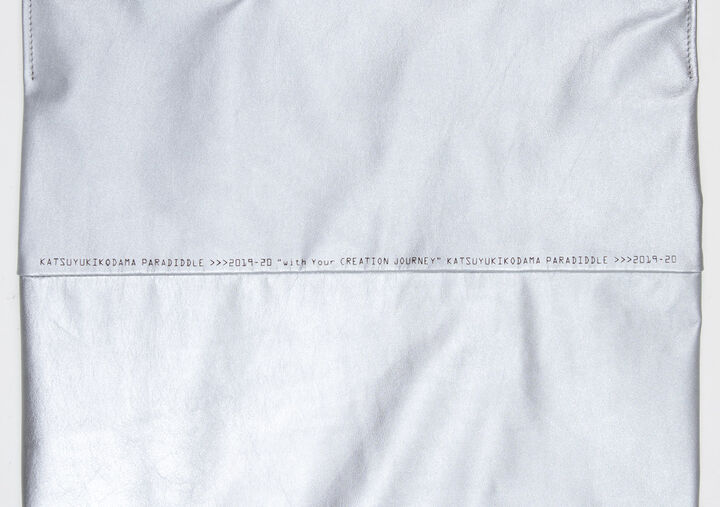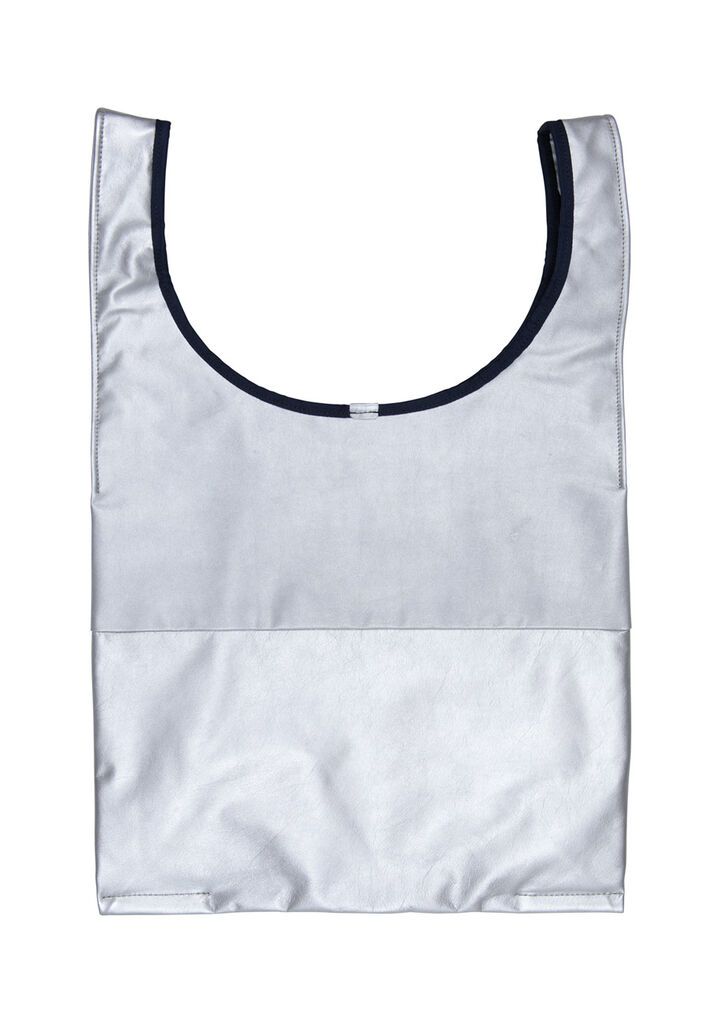 CREATION JOURNEY/ MARCHE BAG_COW
【Design & Function】
Introducing the leather Marche Bag from "CREATION JOURNEY" as your travel companion.
The body is soft with a comfortable texture, and it is made of lightweight garment leather (cowhide).
This minimal look leather bag in a shape of plastic shopping bag is also useful in everyday-shopping.
The nylon mesh drawstring purse included in the set is convenient for storing items such as towels, cosmetics, and even a pair of shoes.
The bag body is printed with a message from the designer; 2019-20>>> "with your CREATION JOURNEY".

【CAUTIONS FOR LEATHER PRODUCT】
*This leather product uses manufactured materials to make the best use of the original texture, and is not overdye finished or color-fixed. So if this product is put on white or light-color clothes, dye stain and/or color transfer may occur.
*This product is neither waterproof nor water repellent. Water and other liquid cause its color dulling or fading.
*When it gets wet, dry naturally in a shade ventilated place keeping its original shape and avoid from crack or mold.
*Do not keep or store in a high temperature and humid place.
*Do not washable.
*Do not use laundry machine, tumbler or dryer.

【Brand】
KATSUYUKI KODAMA

Made in JAPAN
2020-07-17 UP.

[Composition]
Body: Cow Leather

Model size: M
(Height 176cm/ Weight 72kg/Hip 95cm)

S size: Hip 82-89cm (68-76cm waist)
M size: Hip 88-95cm (76-84cm waist)
L size: Hip 94-101cm (84-94cm waist)
XL Size: Hip 100-108cm (94-104cm waist)
* 1cm = 0.39inch

* To wear comfortable, we recommend you to select by the size of your actually measured HIP SIZE, rather than waist size.