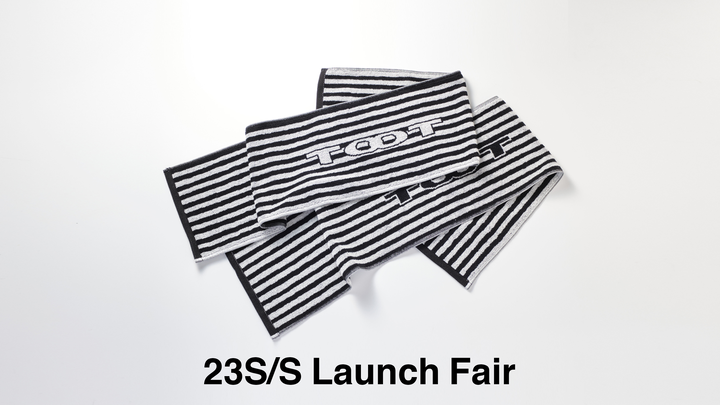 Dear valued international customers,

TOOT's 2023 SPRING AND SUMMER COLLECTION has started. With the launch of the new collection, we are currently holding the 2023 S/S LAUNCH FAIR since January 25 (Wed). As a novelty, we have prepared a TOOT original muffler towel in a limited quantity. Many underwear and apparel products are to be released during this Fair. Enjoy TOOT's new view of the world for the spring-summer season and the new products!

■2023 S/S LAUNCH FAIR
Event duration;
January 25, 2023 (Wed) 0:00 〜 February 12, 2022 (Sun) 23:59 (Japan local time)

■Novelty product
Given away condition;
For orders totaling JPY 12,000 or more in each currency : TOOT Original muffler towel

【!Caution!】
- One novelty item per order will be packed with your order, depending on the final payment amount. If the payment amount does not meet the specified amount (i.e. discounted by using your points), we will not add the novelty item.
- The novelty item will be packed only for purchases made at the TOOT official website.
- If we get a sudden increase in orders, your shipment might get delayed. We apologize for any inconvenience.
- When we run out of novelty items, we may switch to another item or end the this 2023 S/S Launch Fair earlier than scheduled date.