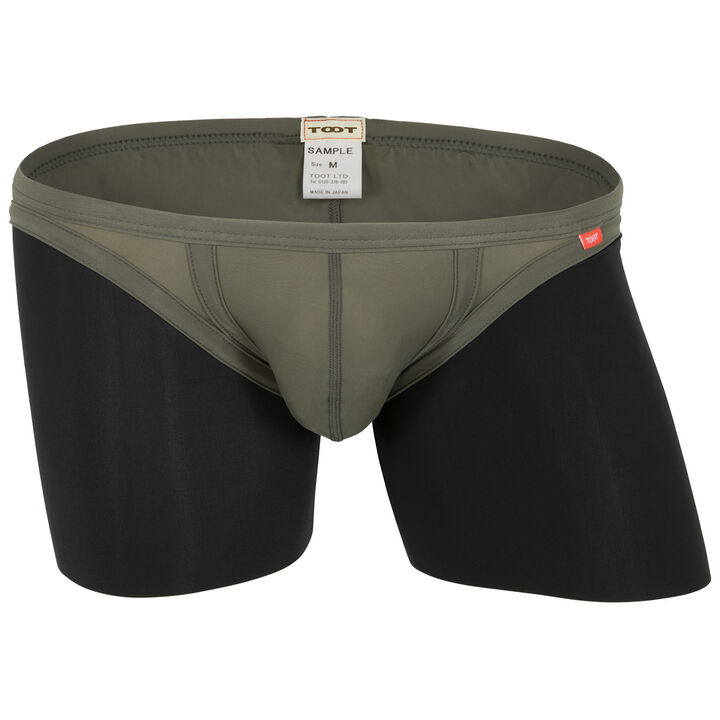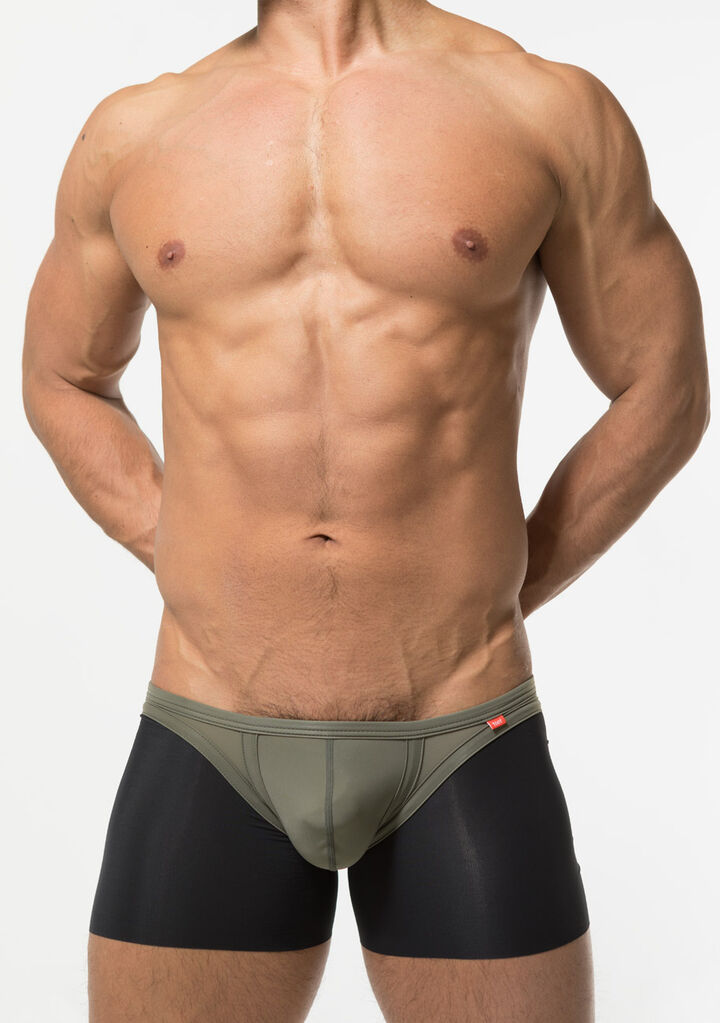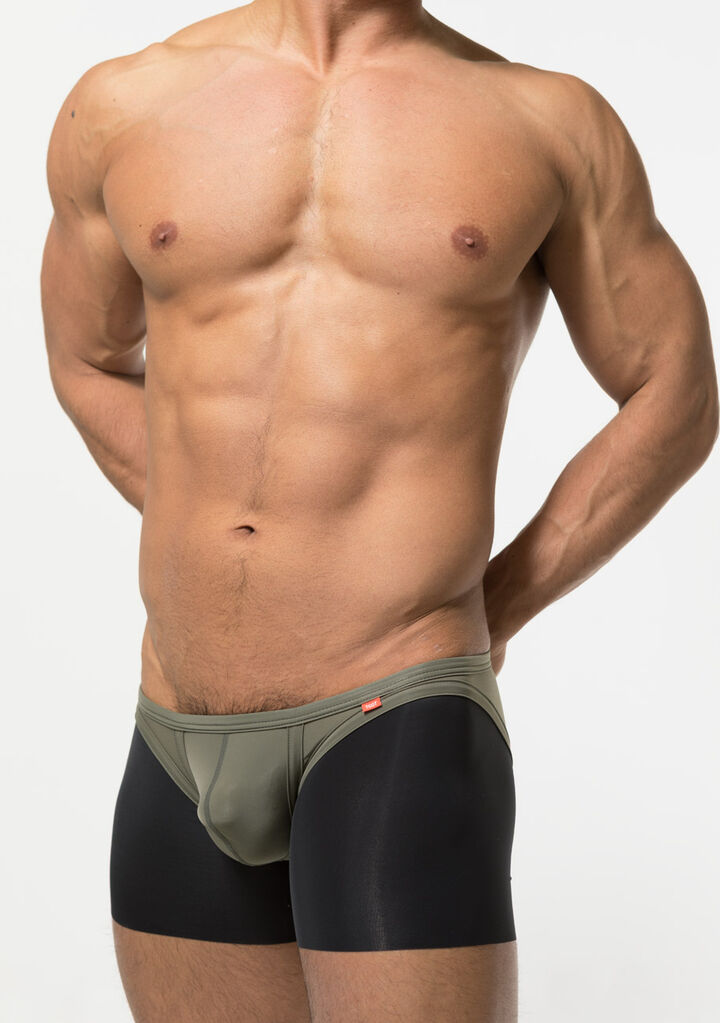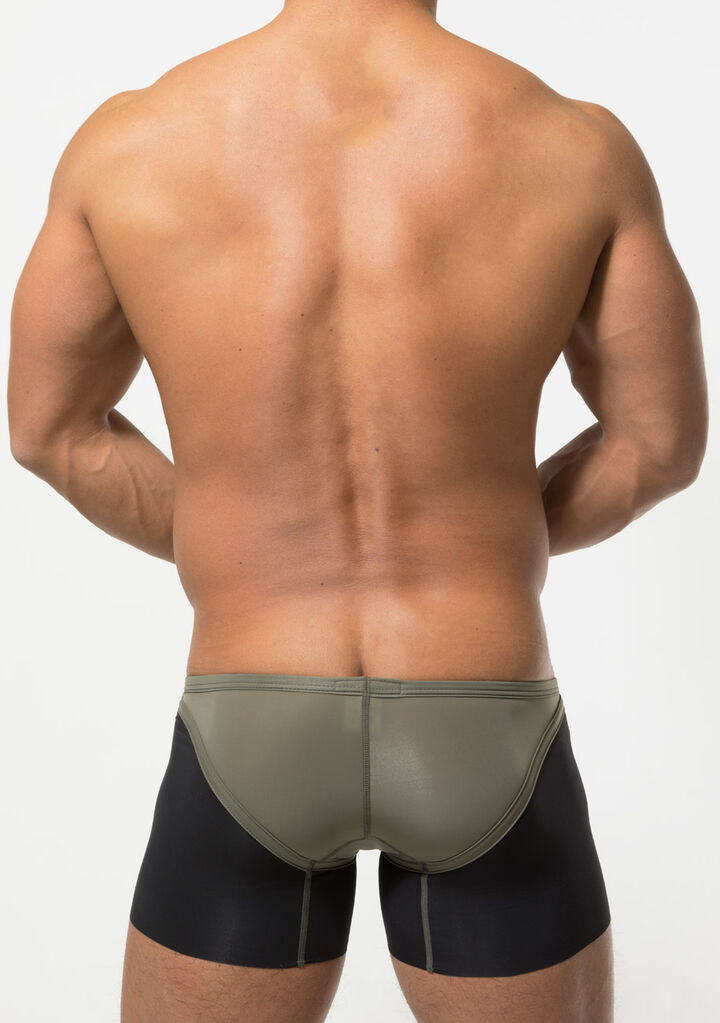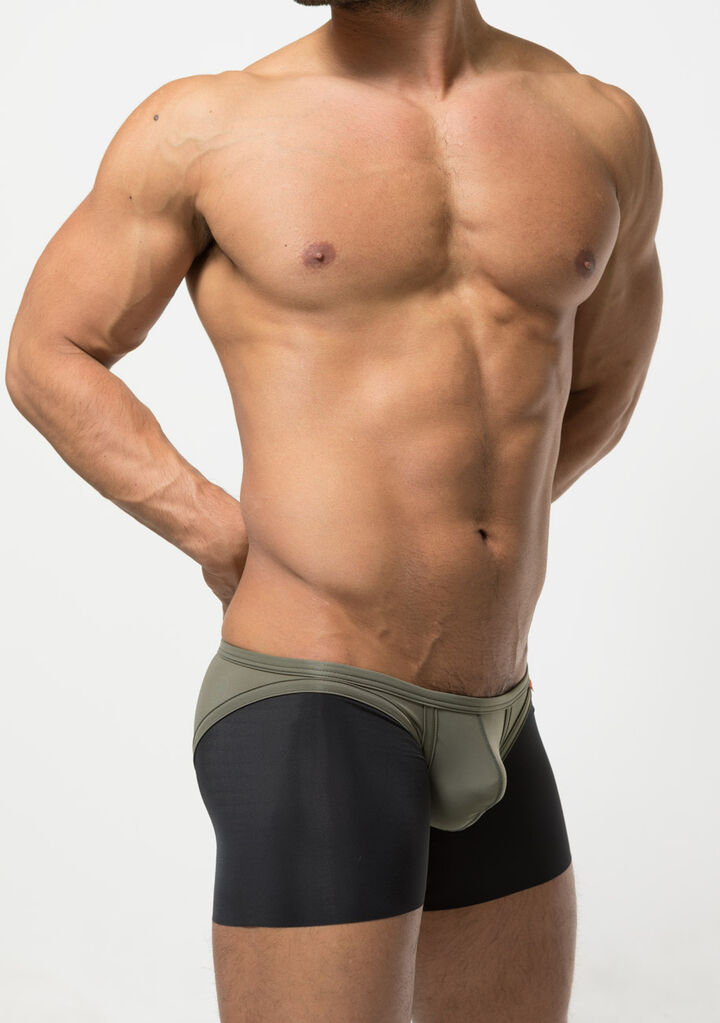 Bikini Line Short Boxer
【Design & Function】
TOOT's latest release combines a bikini line with a short boxer finish. The binder adapts to the shape of your hip, with a firm yet soft grip. By the raw edge leg openings, the line between skin and fabric flattens and blends with your body. Experience the ultimate sensation of skin affinity with the only piece of underwear that allows you to feel one with the fabric.

比基尼細邊短版貼身四角
人氣夯的細邊比基尼與短版貼身四角所融合的創新設計
低腰的比基尼褲身 搭配無褲頭的細邊線條
臀部略有提臀效果,不僅前托高集中,後也托高增性感
讓每一動更加自在似國王的新衣

【Material】
Original smooth knitted nylon bare jersey having excellent color and stretchability.

【Attention】
*Avoid tumble dry.
*Wash alone to avoid bleaching.
*Dry flat in shade. Do not wear this item wet for hours at a time.
*Wash with net.
*Delicate material; beware of friction or snag-tear.
*Wash with net.

Made in JAPAN

[Composition]
Nylon 71% / Polyurethane 29%

Model size: M
(Height 176cm/ Weight 72kg/Hip 95cm)

S size: Hip 82-89cm (68-76cm waist)
M size: Hip 88-95cm (76-84cm waist)
L size: Hip 94-101cm (84-94cm waist)
XL Size: Hip 100-108cm (94-104cm waist)
* 1cm = 0.39inch

* To wear comfortable, we recommend you to select by the size of your actually measured HIP SIZE, rather than waist size.